The Music Teacher [Le Maître de Musique] **** (1988, José van Dam, Anne Roussel, Philippe Volter, Sylvie Fennec Patrick Bauchau, Johan Leysen, Marc Schreiber) – Classic Movie Review 4001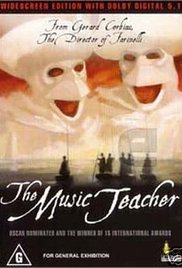 Co-writer/ director Gérard Corbiau's valuable Oscar-nominated Belgian 1988 music drama stars Brussels-born bass-baritone José Van Dam as aging opera singer Joachim Dallayrac, who retires from singing to the countryside to coach two young singers, Sophie Maurier (Anne Roussel) and Jean Nilson (Philippe Volter).
Sophie and Jean are invited to participate in a singing competition staged by Prince Scotti (Patrick Bauchau), who plans for his protégé Arcas (Marc Schreiber) to avenge himself on Dallayrac for his defeat in a similar contest years ago.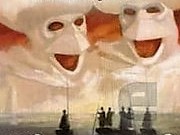 And so the two opposing singing tutors battle it out when their pupils meet in the singing competition in Corbiau's warm, classy and big-hearted musical dramatic entertainment of the rare little gem kind that is always welcome. The plot may be familiar and predictable, but Corbiau makes it engrossing, profitably spending plenty of time on the characters and their developing relationships, and of course the music is absolutely marvellous from Mozart, Verdi and Mahler.
Corbiau wisely dubs the voice of famous singers Dinah Bryant (singing voice of Sophie Maurier) and Jérôme Pruett (singing voice of Jean Nilson and Arcas) over those of the cast.
It was nominated for the Oscar for Best Foreign Language Film at the 61st Academy Awards.
Corbiau went on to film the entrancing music drama Farinelli (1994).
© Derek Winnert 2016 Classic Movie Review 4001
Check out more reviews on http://derekwinnert.com