The Music Lovers **** (1970, Richard Chamberlain, Christopher Gable, Glenda Jackson) – Classic Movie Review 5445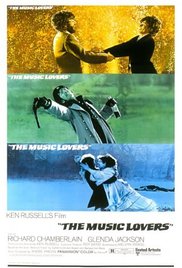 Director Ken Russell and screen-writer Melvyn Bragg tell the story of poor Pyotr Ilyich Tchaikovsky (1840-93) in this lusty 1970 British movie. Russell described it as 'the story of the marriage between a homosexual and a nymphomaniac'.
It comes complete with compellingly full-blooded star turns from Richard Chamberlain as the tormented, bisexual Russian composer, Christopher Gable as his lover Count Anton Chiluvsky, and Glenda Jackson as his sluttish wife Antonia Milyukova.
Please do not ask Russell and Bragg for subtlety or historical accuracy, of course. But the movie offer energy, vulgarity and visual splendour in spades.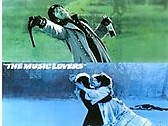 Also in the cast are Max Adrian, Isabella Telezynska, Maureen Pryor, Andrew Faulds, Kenneth Colley, Georgina Parkinson, Sabina Maydelle, Bruce Robinson, Ben Aris, Xavier Russell, Dennis Myers, John Myers, Joanne Brown, James Russell, Victoria Russell and Consuela Chapman.
Bragg's screenplay is based on the book Beloved Friend by Catherine Drinker Bowen and Barbara von Meck.
Russell went on to Mahler (1973) and Lisztomania (1975).
© Derek Winnert 2017 Classic Movie Review 5445
Check out more reviews on http://derekwinnert.com