The Mosquito Coast **** (1986, Harrison Ford, Helen Mirren, River Phoenix) – Classic Movie Review 4129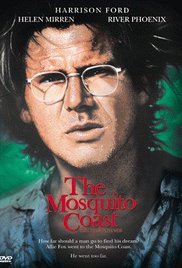 Director Peter Weir's 1986 adventure movie stars Harrison Ford, who eagerly grasps the nettle of an unusual role for him as an unsympathetic and dangerously obsessive hero – the eccentric and crazed inventor Allie Fox, who sells his house and takes his family, including his wife Mother (Helen Mirren) and son Charlie (River Phoenix), to untamed Central America to create a utopia in the jungle. There ensue conflicts with his family, a local preacher and nature, but his self will won't let these things stand in his way.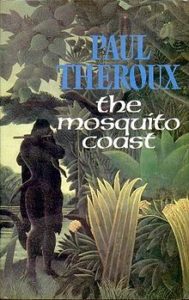 Director Weir's version of American author Paul Theroux's best-selling 1981 novel is admirable in every way. There is a very solid basis for the movie as the book is Theroux's most successful, distinguished novel, winning the James Tait Black Memorial Prize and was the Yorkshire Post Novel of the Year award.
Ford turns in a most compelling performance that gets under the skin of a fascinating character, winning the audience over by making him seem at first just charmingly idiosyncratic before later revealing the dark side of his pioneering spirit.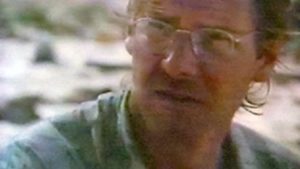 Weir and Ford are enormously helped by an incisive and perceptive screenplay by Paul Schrader, who specialises in characters on the edge, while Ford and the other actors are helped by Weir's confident direction.
Also in the cast are Jadrien Steele, André Gregory, Hilary Gordon, Rebecca Gordon, Martha Plimpton, Butterfly McQueen, Conrad Roberts, Dick O'Neill, Michael Rogers, Jason Alexander, Alice Sneed, Tiger Haynes, William Newman, Melanie Boland, Michael Opoku and Rafael Cho.
Ford and Phoenix formed a close bond while filming and Ford recommended Phoenix as the young Indy in Indiana Jones and the Last Crusade (1989). He thought Phoenix was the actor who looked most like him at that age.
Weir and Ford had just worked together on Witness (1985).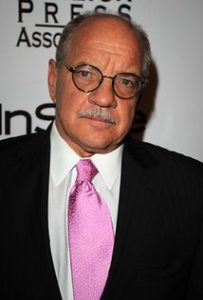 Awards have strangely largely eluded the clever Paul Schrader despite a long string of notable work. He was Golden Globe nominated for Taxi Driver (1976) and Raging Bull (1980), nominated at Cannes for Mishima: A Life in Four Chapters (1985) and Patty Hearst (1988), and nominated at Berlin for Hardcore (1979) and Light Sleeper (1992) and got third place from the New York Film Critics for Affliction (1997).
© Derek Winnert 2016 Classic Movie Review 4129
Check out more reviews on http://derekwinnert