The Maze Runner *** (2014, Dylan O'Brien, Kaya Scodelario, Will Poulter, Thomas Brodie-Sangster, Patricia Clarkson) – Movie Review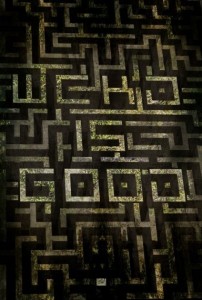 The 23-year-old TV Teen Wolf star Dylan O'Brien plays the hero Thomas, who emerges into a community of about 60 teenage boys after his memory is erased and he wakes up in an elevator.
Director Wes Ball's feature film debut, based on the bestselling novel by James Dashner, is mild fantasy adventure entertainment for young adults. Though reasonably well crafted and decently acted, it's unexceptional in every way. The appealing O'Brien has a huge role, which he doesn't mess up, though the camera spends much too much time exploring his admittedly pleasant enough face instead of getting on with some drama or action. As not really that much happens in The Maze Runner, the story seems thin for a 113-minute running time.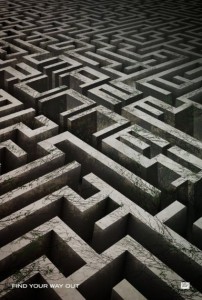 The boys have learned to survive in a enclosed environment called The Glade, with their own agriculture and supplies. The original group has been there for two years, trying to find a way to escape through the Maze that surrounds their living space. New boy Thomas must join forces with fellow runners for a chance to escape.
Will Poulter co-stars as the permanently grouchy Gally, who is hostile to Thomas, Thomas Brodie-Sangster is the more sympathetic Newt, while Kaya Scodelario plays Teresa, a girl who arrives in this world of boys, starting everything to change. Patricia Clarkson has the grown-up role as the mysterious Ava Paige.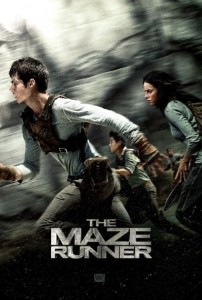 The Maze Runner underwhelming. I didn't think it will run and run, but I was wrong. It grossed a moderately successful $58 million on its debut in America, prompting the studio to announce it is going ahead with the sequel.
The movie spends its last quarter of an hour setting up a sequel, and ends unsatisfyingly in mid-air without a conclusion, so it's just as well that The Maze Runner Chapter II: The Scorch Trials is in pre-production for 2015 release. The film's main purpose feels like it's just being there to crank up a series, and the effort shows in a rather disappointing, uninspiring opening to The Maze Runner franchise.
But it's redeemed by the actors and some fast-paced action scenes, particularly those involving the nightmarish Grievers who plague the boys. And it's just intriguing enough to make you want to see what's going to happen in the next episode.
And that turned out to be Maze Runner: The Scorch Trials (2015).
http://derekwinnert.com/the-scorch-trials-2015-dylan-obrien-kaya-scodelario-thomas-brodie-sangster-ki-hong-lee-aidan-gillen-movie-review/
© Derek Winnert 2014 Classic Movie Review 1752
Check out more reviews on http://derekwinnert.com/