The Matrix ***** (1999, Keanu Reeves, Laurence Fishburne, Carrie-Anne Moss) – Classic Movie Review 22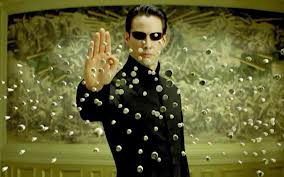 After a five-year gap in hits since his blockbuster Speed in 1994, Keanu Reeves made his mega-movie comeback as a thrilling action hero in this awesome, stunningly exciting, amazingly imaginative and intelligent, hi-tech, high-energy sci-fi action thriller.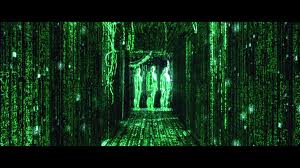 Reeves stars as wizard computer hacker Thomas A Anderson, an everyman who sets out to discover the truth behind a legend known as The Matrix. He has heard that the legendary Morpheus (Laurence Fishburne) may be able to provide him with the answers he seeks. But Morpheus's actual words aren't much help: 'Unfortunately, no one can be told what The Matrix is. You have to see it for yourself.' Oh, gosh, darn!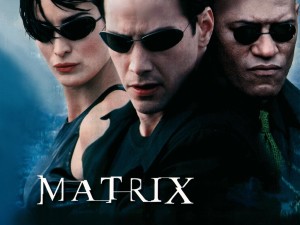 Reeves also knows Morpheus is a bit of a slippery customer, actually perhaps the most dangerous man on Earth, so he'd better be careful. And also, in The Matrix, everyone knows Reeves as Neo, which gives him a bit of an identity problem and this means he has to find out who he is as well. Turns out, he's The One.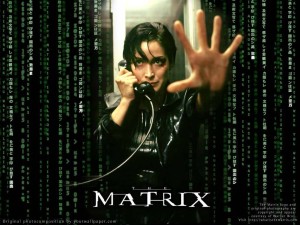 With a handpicked cast carefully assembled, Carrie-Anne Moss's Trinity ('a woman in black leather', says the script) and Joe Pantoliano's Cypher also make essential contributions to the show and Hugo Weaving makes a lovely all-time favourite villain, as Agent Smith.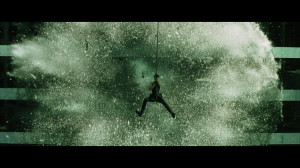 Astounding and exciting to look at, with incredible state-of-the-art effects, pioneering time-freezing photographic techniques, eye-catching sets (many borrowed from Dark City), thrilling fights, extraordinary stunts and brilliant martial arts scenes, this is easily one of the best sci-fi films of the Nineties and Reeves's best movie since Speed, erasing memories of Johnny Mnemonic or Chain Reaction.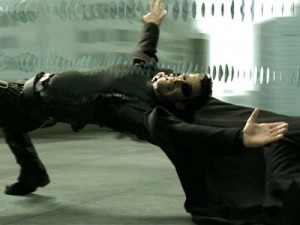 Dazzlingly written and directed by the Wachowski siblings Andy and Larry (now Lana), it leaves audiences begging for more. The Wachowskis duly delivered, with their two sequels so far: The Matrix Reloaded and The Matrix Revolutions, both 2003. They picked Reeves because they tried to imagine his Bill and Ted character grown up as a nineties computer nerd.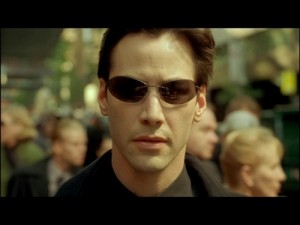 A technical marvel as well as a gem of intellectual story telling, it won four much deserved technical Oscars: best editing, sound effects editing, visual effects and sound. But the Wachowskis' dense, possibly baffling screenplay, Bill Pope's delirious cinematography and the Don Davis pounding soundtrack also deserved far more awards and attention than they received.
http://derekwinnert.com/constantine-classic-film-review-255/
© Derek Winnert 2013 Classic Movie Review 22
Check out more reviews on http://derekwinnert.com/