The Man Without a Face *** (1993, Mel Gibson, Nick Stahl, Margaret Whitton, Geoffrey Lewis) – Classic Movie Review 5311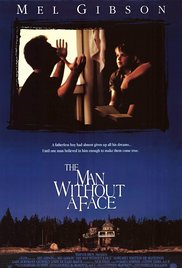 Director-star Mel Gibson hand-picked the 13-year-old Nick Stahl for his earnest, feel-good 1993 drama, giving him his breakout role as Chuck, the fatherless little boy who befriends an adult male stranger who was horribly disfigured in an accident. Commendably, it is a surprise film from Gibson, exactly the opposite of the kind of one you think he would have made. It did well to gross nearly $25 million in the US.
Gibson plays reclusive Justin McLeod, a former teacher terribly scarred in a car crash, who is approached by a neighbouring 12-year old kid (Stahl) to teach him Latin and maths to pass the entrance exam to his deceased father's old military college.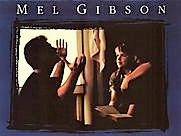 A close friendship grows between the kid and the man but this is misinterpreted by the boy's strident philandering mother, Catherine Palin (Margaret Whitton), and the people of their Maine seaside town, led by a small-minded sheriff, Police Chief Wayne Stark (Geoffrey Lewis).
Gibson's tasteful, good-hearted coming-of-age drama is well acted in low-key performances, with Stahl easily justifying his choice as co-star, giving a sterling little performance. Gibson directs efficiently, though anonymously in his directorial debut, taking his time over some of the scenes when faster cutting would profitably pace it up, so the film runs to an over-long 115 minutes.
The story is obviously a difficult one. Maybe the subject of alleged abuse cannot be easily handled 'tastefully', and some awkward moments arise later in the picture. But Gibson treads carefully and decently in creating an honourable film.
The screenplay is by Malcolm MacRury, adapting Isabelle Holland's original source novel, which, in contrast, told the story of a gay youngster.
Also in the cast are Fay Masterson, Gaby Hoffmann, Richard Masur, Michael DeLuise, Ethan Phillips, Jean De Baer and Viva.
© Derek Winnert 2017 Classic Movie Review 5311
Check out more reviews on http://derekwinnert.com