The Man Who Knew Too Much **** (1934, Leslie Banks, Edna Best, Peter Lorre, Nova Pilbeam, Pierre Fresnay) – Classic Movie Review 242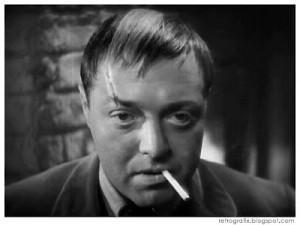 The 1934 first of Alfred Hitchcock's two highly entertaining versions of his suspense thriller spy story boasts a nimble, fast-paced spring in its step, along with several of his finest suspense sequences, a great quirky sense of humour and a bunch entertaining performances from a deliciously tasty cast.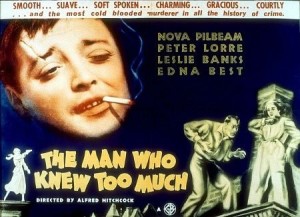 Peter Lorre, from Fritz Lang's M, is particularly outstanding in his English language début, stealing the film in a menacing turn as the scarred, sinister villain of the piece. The 15-year-old Nova Pilbeam is also remarkable as the feisty young heroine in peril.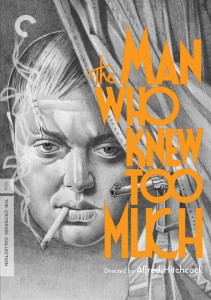 Based on an original by Charles Bennett and D B Wyndham-Lewis, this typical Hitchcock tall story sees comfortably off British married couple Bob and Jill Lawrence (Leslie Banks and Edna Best) taking a Swiss winter sports holiday in St Moritz. There they are asked by a dying friend, Louis Bernard (Pierre Fresnay), to get information hidden in his room to the British consulate.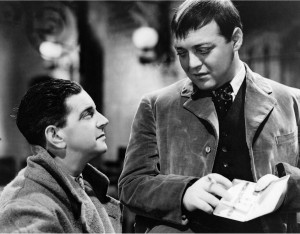 They get the information, which tells them of a clue hidden in a shaving brush that announces an intended assassination of a foreign dignitary during a concert at London's Albert Hall. But, after they deny having it, their daughter Betty (Pilbeam) is then abducted by a terrorist group led by the sinister Abbott (Lorre) and held hostage.

It turns out Louis was a Foreign Office secret agent, so Banks and Best find themselves desperately mixed up with spies and a murder/espionage plot. The couple quickly head for London when they find Betty's kidnappers have gone there. And it all ends up in the Albert Hall.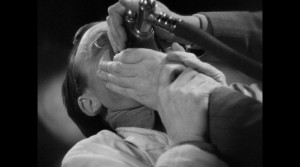 With all its witty banter, the playful, amusing nature of the wisecracking surface covers over a surprisingly dark-toned and satisfyingly twisty and labyrinthine plot. The shoot-out ending, based on the 1911 real-life police siege of Sidney Street in London, gives it substance, gravity and a sense of real danger.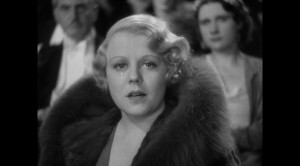 Unfortunately, there's the usual problem with many of Hitchcock's films of painted backdrops, wobbly back-projection and cheap sets. Hitchcock was such a master craftsman and commander of all aspects of cinema that it's hard to comprehend why he's was always so OK with this, especially with his much bigger-budget American movies. It's possible, though, to think that they're simply part of the fun and add charm and allure.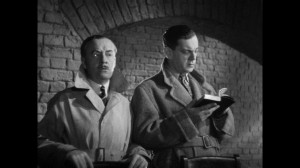 Hugh Stewart's pacy, slick editing is a major contribution, helping keep the movie bristling and dynamic, and really short for a main feature at just 75 minutes. Playwright Emlyn Williams is credited for 'additional dialogue', no doubt providing much of the film's witty banter.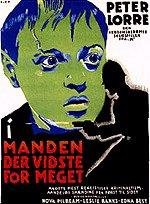 It was shot at Lime Grove Studios, London, later the home of the BBC. Hitchcock must really have liked the material because he, surprisingly, remade it in Hollywood in 1956 with James Stewart and Doris Day.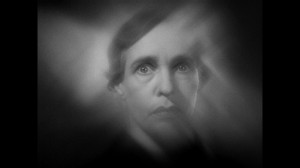 Hitchcock: 'Let's say the first version is the work of a talented amateur and the second was made by a professional'. After the release of the 1956 version, it was withdrawn from circulation and rarely screened till it was re-released in a new 35mm print as 'The Missing Hitchcock' to celebrate the centenary of Hitchcock's birth in 1999.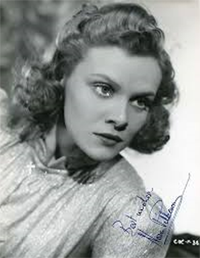 Nova Pilbeam died on July 17 2015, aged 95. She's best remembered for her two films with Hitchcock.
The hand that pulls Pilbeam's character out of the hole in the mine scene in Hitchcock's Young and Innocent (1937) is that of her future film director husband Pen Tennyson. They met on this film. She married him in 1939, but he was killed in a plane crash aged just 28 on 10 July 1941.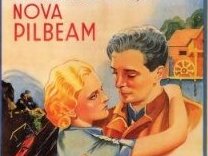 Her last film was The Devil's Plot in 1948. She retired after her marriage in 1950 to second husband, BBC radio journalist Alexander Whyte, who died in 1972. They had one daughter, Sarah Jane, born in July 1952.
http://derekwinnert.com/young-and-innocent-classic-film-review-462/
http://derekwinnert.com/the-man-who-knew-too-much-1956-classic-film-review-243/
© Derek Winnert 2013 Classic Movie Review 242
Check out more reviews on http://derekwinnert.com