The Magnificent Ambersons ***** (1942, Tim Holt, Joseph Cotten, Dolores Costello, Agnes Moorehead, Anne Baxter, Ray Collins) – Classic Movie Review 743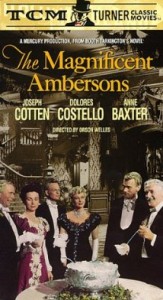 The Magnificent Ambersons, with a screenplay by Orson Welles based on the novel by Booth Tarkington, is two thirds of a cinema masterpiece. Unfortunately, clumsy butchering by RKO studio executives completely ruins the final section of Welles's otherwise glorious 1942 film portrait of early 20th century American society, then poised between the old aristocratic elegance and the flashy new world of the car.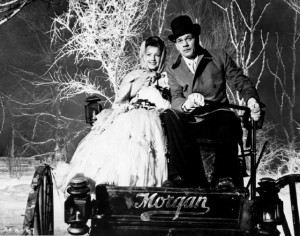 The dramatic arc of the film's emotions and dynamics is destroyed by the sudden ending and added newly shot footage ('Cut in my absence by the studio janitor,' said an understandably bitter Welles). But overall the film's glory is intact, and The Magnificent Ambersons is still a beautiful work of art – more reflective than its 1941 predecessor Citizen Kane – and one that usually appears in critics' all-time top ten lists alongside Kane.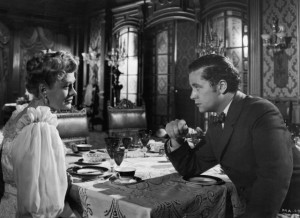 Welles's screenplay is exceptional, and so are Stanley Cortez's gleaming black-and-white cinematography, Bernard Herrmann's score and Mark-Lee Kirk's set designs. the film's also highly notable for the graceful performances from Agnes Moorehead, Tim Holt, Anne Baxter, Dolores Costello, Ray Collins and especially Joseph Cotten.
He gives the delicately subtle and carefully ambiguous of performances as Eugene Morgan, the story's sympathetic and distinctive symbol of the brash new era of the burgeoing 20th century. This is arguably this great actor's finest film performance.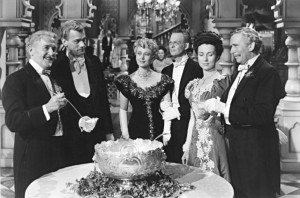 The exciting, dashing young Eugene wants to marry rich upper-class Isabel Amberson (Dolores Costello), but she weds the dull and steady Wilbur Minafer (Don Dillaway). Their son George (Tim Holt) grows up a spoiled brat. Years later, Wilbur is dead and Eugene, now a widower and a successful car maker, again proposes to Isabel.
She has always loved him and she agrees to marry him. But George resents Eugene and he and his crazy aunt Fanny (Agnes Moorehead) kill the relationship. Then a chapter of disasters afflicts the Amberson family…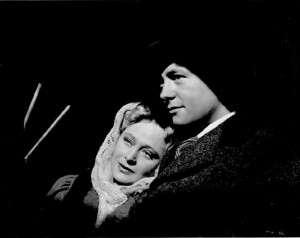 The long-held dream – to find Welles's missing footage trashed by RKO – has so far not turned into reality. 'It was a much better picture than Kane,' said Welles, 'if they'd just left it as it was.'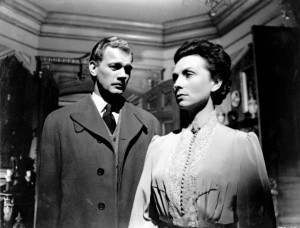 Welles narrates commandingly, but you can't help missing him acting in the film. There were four Oscar nominations, including Best Film, Best Supporting Actress (Moorehead), Best Black-and-White Cinematography and Best Art Direction-Interior Decoration, but shamefully no wins.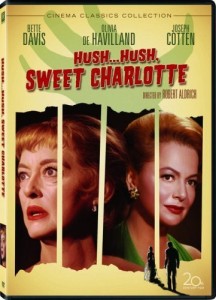 22 years later, in 1964, both Cotten and Moorehead starred in Hush… Hush, Sweet Charlotte.
http://derekwinnert.com/citizen-kane-classic-film-review-25/
© Derek Winnert 2014 Classic Film Review 743 derekwinnert.com