The Madness of King George ***** (1994, Nigel Hawthorne, Helen Mirren, Ian Holm, Rupert Everett) – Classic Movie Review 129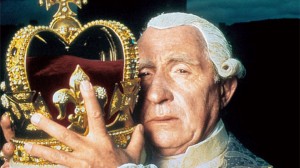 'His majesty was all-powerful and all-knowing. But he wasn't quite all there.'
Oscar-nominated Nigel Hawthorne gives a right royal performance in his finest hour in the movies as mad King George III  (who reigned 1760-1820), brilliantly re-creating his London stage triumph in Alan Bennett's Royal National Theatre play The Madness of George III. The title was changed for the film allegedly because the Brits thought American audiences would think it was a sequel!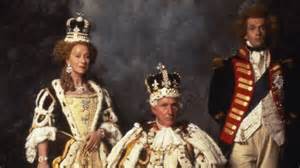 The distinguished 1994 film movingly tells the tragic and sometimes comic story of the king's gradual descent into madness, causing a furore both in the royal household and in Parliament, and chaos among the nation's leaders. We now know that the king's dementia sickness was probably caused by a blood disorder, porphyria. Hitting all the right notes, this deliciously witty film is funny, entertaining, informative and affecting.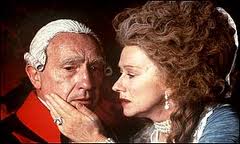 With highly notable feats of fine acting from Ian Holm as the king's doctor Francis Willis, Oscar-nominated Helen Mirren (best actress at Cannes) as Queen Charlotte, Rupert Everett as the Prince of Wales, and Julian Wadham as Prime Minister William Pitt Jr, it would of course be madness to miss it. About eight of the actors join Hawthorne in repeating their roles from the stage show.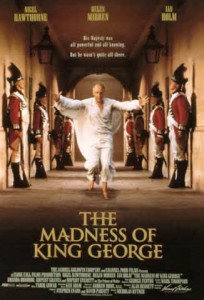 The original theatre director Nicholas Hytner steers it beautifully onto the screen, making it seem a natural for the cinema. Carefully adapting his own play, Oscar-nominated Bennett provides the silk-smooth screenplay. It's a particular triumph for the much-admired Brit writer, who has a cameo as the second member of Parliament.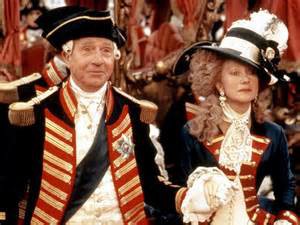 It's surprising that it didn't do better at awards time. The superb art direction in the production designs by the great veteran Ken Adam won the film's only Oscar. Andrew Dunn's cinematography, Mark Thompson's costume designs and Lisa Westcott's make-up and hair are also outstanding pieces of work, contributing enormously to the lovely texture and great period feel of the movie.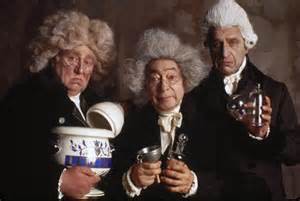 Hawthorne was not considered a movie star and had lost his stage roles in films before to movie stars, for example Anthony Hopkins in Shadowlands. But Bennett loyally and steadfastly refused to make the film without him. It finally turned him into a movie star, but alas he was a bit too old to enjoy it fully: he died of cancer in 2001, aged 72.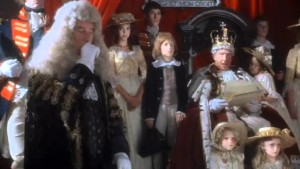 Also in the cast of great British worthies are Julian Rhind-Tutt, Amanda Donohoe, Rupert Graves, John Wood, Geoffrey Palmer, Jim Carter, Charlotte Curley, Anthony Calf, Matthew Lloyd-Davies, Adrian Scarborough, Paul Corrigan, Nick Sampson, Jeremy Child, Nicholas Selby, Barry Stanton, Struan Rodger, Janine Duvitski, Caroline Harker, Iain Mitchell, Roger Hammond, Celestine Randall, Cyril Shaps and Alan Bennett.
© Derek Winnert 2013 Classic Movie Review 129
Check out more reviews on http://derekwinnert.com