The Mad Room *** (1969, Stella Stevens, Shelley Winters, Skip Ward) – Classic Movie Review 6032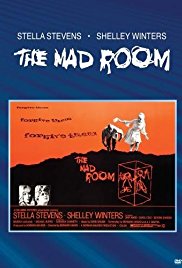 Co-writer/ director Bernard Girard's 1969 horror movie is an atmospheric and suspenseful, if unsubtle and overly violent remake of the 1941 chiller Ladies in Retirement.
Shelley Winters is on good form as Mrs Armstrong, a wealthy retired former actress who lives at an isolated house and Stella Stevens is excellent as her housekeeper Ellen Hardy, whose thoughts turn to murder when she needs a home for her mentally handicapped siblings George and Mandy Hardy (Michael Burns, Barbara Sammeth).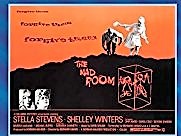 Indeed, Stevens and Winters are so good that they are the making of the movie's enjoyment. But director Girard deserves credit too, as he handles the script, actors and jolts effectively. The screenplay by Bernard Girard and A Z Martin is based on the play Ladies in Retirement by Reginald Denham and Edward Percy and the 1941 screenplay, as well as the earlier screenplay by Reginald Denham, Edward Percy and Garrett Fort.
Also in the cast are Skip Ward, Carol Cole, Severn Darden, Beverly Garland, Lloyd Haynes, Jennifer Bishop, Gloria Manon, Lou Kane and Emil Sirka.
It is a Columbia release, shot by Harry Stradling Jr, produced by Norman Mauer, scored by Dave Grusin and designed by Sydney Z Litwack.
© Derek Winnert 2017 Classic Movie Review 6032
Check out more reviews on http://derekwinnert.com