The Mad Miss Manton **** (1938, Barbara Stanwyck, Henry Fonda, Sam Levene) – Classic Movie Review 5203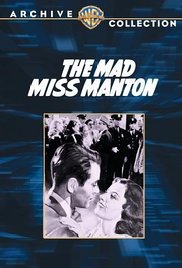 Director Leigh Jason's short (just 79 minutes) and sweet 1938 RKO comedy is a fast-paced, engagingly frivolous entertainment with a well-concocted The Thin Man style mixture of screwball comedy and murder mystery.
The essentially serious-minded Henry Fonda is battling miscasting in screwball comedy as newspaper editor Peter Ames, but Barbara Stanwyck is perfect, throwing herself delightfully into the part of the decorative débutante, vivacious socialite Melsa Manton.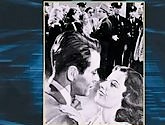 Stanwyck's Miss Manton plays at amateur detective when she discovers a murdered body in the street which promptly disappears. She enlists the help of seven fellow wisecracking young debutantes to help her investigation. She then accuses Fonda's Ames of libel after he files a front page editorial story saying that she has invented finding the corpse as a prank.
It is delightful vintage entertainment, vivaciously done, and Stanwyck and Fonda are good together, as they showed to even better advantage when they were teamed together again in The Lady Eve (1941).
Also in the cast are Sam Levene, Frances Mercer, Stanley Ridges, Vicki Lester, Hattie McDaniel, Penny Singleton, Grady Sutton, Whitney Bourne, Miles Mander, Catherine O'Quinn, Linda Terry, Eleanor Hansen, James Burke, Paul Guilfoyle, John Qualen, Olin Howland, Emory Parnell, Irving Bacon and Jack Rice.
The screenplay is beautifully written by Philip G Epstein, based on a story by Wilson Collison.
© Derek Winnert 2017 Classic Movie Review 5203
Check out more reviews on http://derekwinnert.com