The Machinist **** (2004, Christian Bale, Jennifer Jason Leigh, Aitana Sánchez-Gijón, Michael Ironside, Anna Massey, Larry Gilliard, Reg E Cathey) – Classic Movie Review 766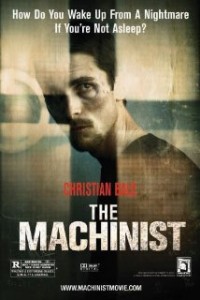 Christian Bale is great in a stylish and unsettling study of paranoia in director Brad Anderson's 2004 psychological horror thriller that's as chilling as it is gripping.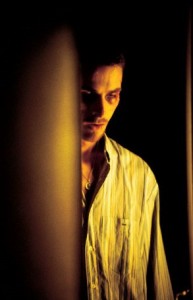 Bale lost four stones to play Trevor Reznik, a skeletal lathe-machinist falling apart and beginning to doubt his own sanity after not sleeping for a year. A mystery man is after him, causing him to trigger an accident at work that costs his colleague Miller (Michael Ironside) an arm.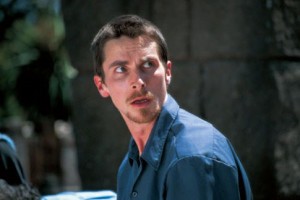 Bale flees to his hooker girlfriend Stevie (Jennifer Jason Leigh) for help, but the scary nightmare intensifies horrifyingly.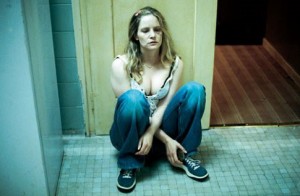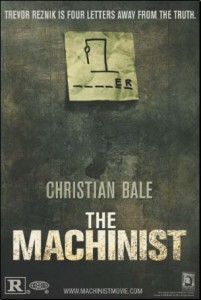 The taut and tense screenplay is by Scott Kosar and the eerie cinematography by Xavi Giménez, filming in Barcelona.
Anderson, born in 1964 in Madison, Connecticut, is also known for Next Stop Wonderland (1998), Session 9 (2001), Transsiberian (2008), The Call (2013) with Halle Berry and Stonehearst Asylum (2014).
http://derekwinnert.com/the-call-film-review/
© Derek Winnert 2014 Classic Film Review 766
Check out more reviews on derekwinnert.com