The Lovely Bones ** (2009, Rachel Weisz, Mark Wahlberg, Saoirse Ronan, Susan Sarandon, Stanley Tucci, Michael Imperioli, Jake Abel) – Classic Movie Review 4335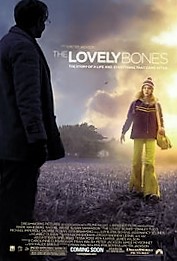 'I remember being really small, too small to see over the edge of a table. There was a snow globe, and I remember the penguin who lived inside the globe. He was all alone in there, and I worried for him.' – Susie Salmon.
Alice Sebold's 2002 bestseller makes for a disappointing, alienating movie in this surprisingly unsubtle treatment by co-writer/ director Peter Jackson, his first since The Lord of the Rings: The Return of the King and King Kong.
Saoirse Ronan (15) wanders aimlessly around – not surprisingly, really, as she is dead and in limbo between Heaven and Earth – as Susie Salmon, a girl murdered by the 1970s Pennsylvania local serial killer, who she is out to stop from beyond the grave, trying to communicate with her parents to find him.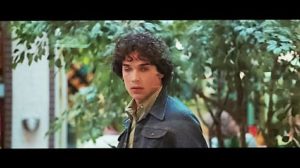 With a cast like this, it is astonishing that the acting fails to impress. Indeed, Mark Wahlberg and Rachel Weisz don't make much of an impression at all as her understandably distraught parents, while Susan Sarandon seems to be acting in an entirely different movie as the groovy grannie, raising laughs, of all things, in these circumstances.
Stanley Tucci, bravely tackling a most difficult, unenviable role as the paedophile child serial killer, unfortunately is not good at all – in a fussy, untruthful feeling little performance that is all twitches, grimaces and glasses hitching. But then the script (by Jackson, Fran Walsh and Philippa Boyens) does not give him much to go on. Yet Tucci was Oscar, Bafta and Golden Globe nominated as Best Supporting Actor.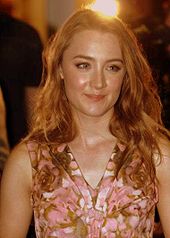 The film should be so haunting and heartbreaking, but instead it is uninvolving and unsuspenseful – lacking the magic of the book and crucially relying too much on its CGI work that is pretty but pointless. A far, far grittier, darker treatment of this story would have worked so much better. Is it a murder mystery, is it a tale of family healing, is it a revenge thriller? Who knows? There is no resolution of these conflicting aims.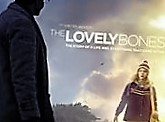 This faultlessly crafted film is certainly good looking, polished and highly professional but, emotionally, rarely has a journey of redemption seemed so uninvolving, hollow and untruthful. It is a missed opportunity for Jackson, whose 1994 film Heavenly Creatures visited this kind of territory with much more success.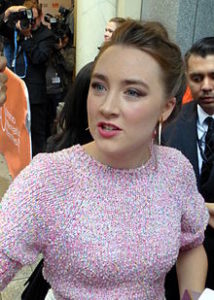 Saoirse Ronan is a two-time Academy Award nominee, with a Best Supporting Actress nomination for Atonement (2007) and a Best Actress nomination for Brooklyn (2015).
© Derek Winnert 2016 Classic Movie Review 4335
Check out more reviews on http://derekwinnert.com