The Late Show ***** (1977, Art Carney, Lily Tomlin, Bill Macy, Joanna Cassidy, Eugene Roche, John Considine) – Classic Movie Review 2072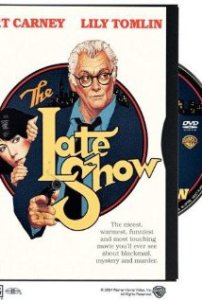 Writer-director Robert Benton (Kramer vs, Kramer) brings all his brio and class to this stupendous, utterly beguiling 1977 neo-noir mystery movie, the fondest possible homage you could imagine to 40s film noir detective thrillers. It's advertised as 'The nicest, warmest, funniest, and most touching movie you'll ever see about blackmail, mystery and murder' and for once, the advertising is right, it is. They also advertised it as 'a classic murder mystery with an offbeat twist' and that's exactly right too.
It gives Art Carney the part of a lifetime as Ira Wells, the world-weary, limping, grumpy semi-retired private investigator who takes on his murdered former partner  Harry Regan (Howard Duff)'s last job and vows to find his murderer. While investigating the people who killed Harry, Ira meets a flamboyantly quirky female client called Margo Sperling (wise-cracking Lily Tomlin) and gets her help in cracking Harry's case.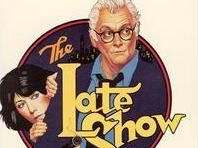 Benton's deliciously complex and engaging Oscar-nominated original screenplay hits exactly the right balance of drama, wry humour, comic moments and tough-toned thrills and adds a mood of melancholic sorrow that is at the sad, dark heart of the best detective movies. Carney is a sour and sweet treat, Tomlin is a fast-talking dynamo and they share great odd-couple screen chemistry. Though they have most of the movie to themselves, there's still room for a few cute cameos from a fine support cast.
The movie effectively conjures up a scary vision of a modern-day LA that looks like a neon-lit underworld that is solely populated by villains and double-crossers, and private eyes of course. Its is one of a number of 1970s homages to film noir and hard-boiled detective films of the 1940s in the manner of Dashiell Hammett and Raymond Chandler. Unless it's a Martin Scorsese film, it's rare that the editing is praised, but here Robert Altman's regular film editor Lou Lombardo ensures that the movie is brilliantly taut and tense, cut to a spare 93 minutes.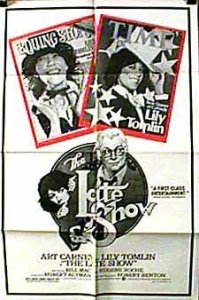 Benton brought his script to Robert Altman who decided to produce the film. Ruth Nelson, a founder of the Group Theatre, plays the landlady Mrs Schmidt in her first film role since Arch of Triumph in 1948. It also stars Bill Macy as Charlie Hatter, Joanna Cassidy as Laura Birdwell, Eugene Roche as Ronnie Birdwell, John Considine as Lamar, John Davey as Sergeant Dayton, Lothar Lambert, Dorothea Moritz and Sylvia Heidermann.
After a lot of deserved critical praise and award nominations, it was largely overlooked. But Benton won the award for Best Motion Picture at the Edgar Awards. Carney won the Best Actor Award at the National Society of Film Critics. Tomlin won the Silver Bear for Best Actress at the 27th Berlin International Film Festival.
The film was the inspiration for a short-lived US television series, Eye to Eye (1985), starring Charles Durning as Oscar Poole, who ran a detective agency, and his daughter, Stephanie Faracy as Tracy Doyle, whose husband was murdered.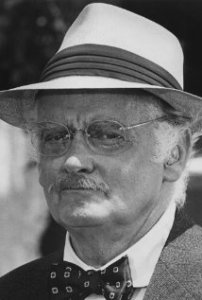 Art Carney (1918-2003) in fact was lucky enough to land two parts of a lifetime, the other being his Oscar Best Actor role in Harry and Tonto (1974).
© Derek Winnert 2015 Classic Movie Review 2072
Check out more reviews on http://derekwinnert.com/