The Last House on the Left *** (1972, Lucy Grantham, Sandra Cassel, David Hess, Marc Sheffier, Jeramie Rain, Fred Lincoln, Gaylord St James, Cynthia Carr) – Classic Movie Review 2870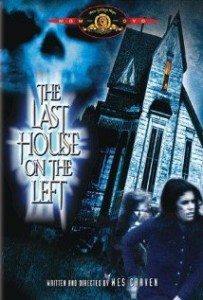 'To avoid fainting, keep repeating "It's only a movie…It's only a movie…only a movie…"'
Writer-editor-director Wes Craven's 1972 revenge horror thriller is his debut feature film, a difficult and controversial shocker of a movie. It cost just $90,000, which must have been money well spent.
It was banned several times in the UK by the BBFC. It was first rejected for a cinema certificate in 1974. It was banned again as a video nasty in 1984 and in 2000 it was once more rejected for a cinema release. In 2001, it was rejected and remained banned. Finally, a video version was passed in 2002 with around 30 seconds of cuts for an 18 rating, ending 28 years of being banned. British Board of Film Classification or British Board of Film Censorship, would you say?
Anyway, it was finally quietly passed fully uncut by the BBFC in March 2008.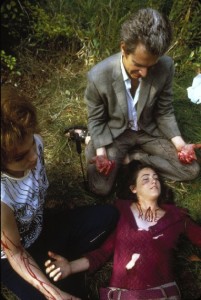 It has a plot similar to Ingmar Bergman's The Virgin Spring, in which a pair of teenage girls (Sandra Cassel as Mari Collingwood, Lucy Grantham as Phyllis Stone) head to a rock concert in New York for Mari 's birthday. Trying to score marijuana, the girls are kidnapped, attacked and killed by a violent gang of psychotic convicts (David Hess, Marc Sheffier, Jeramie Rain, Fred Lincoln), who are then even more viciously assaulted by Mari's parents (Gaylord St James, Cynthia Carr).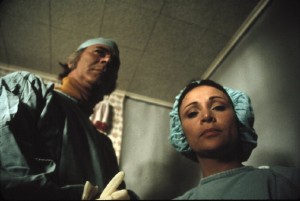 Schlockmeister horror genius Craven went on to have hits with The Hills Have Eyes, A Nightmare on Elm Street and the Scream films after this devastating debut, while producer Sean S Cunningham went on to make Friday the 13th.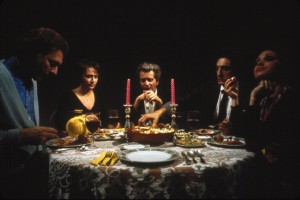 Here this duo produce a movie that is an articulate attack on the violence of American life in 1972 and yet still manages to be an offensive and deeply disturbing shocker. The horror element is truly high. The film carries an undeniable power to produce an extreme reaction in a viewer, and produces a higher tally of shocks than more expensive, effects-laden horror movies.
It runs 91 minutes but there are cut versions at 84 minutes, 82 minutes and just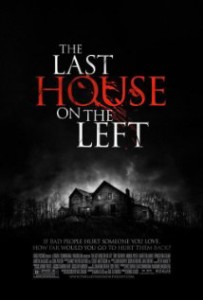 It was remade in 2009 by director Dennis Iliadis, with Garret Dillahunt, Monica Potter and Tony Goldwyn.
Last House on the Left Part 2 followed in 1971, written and directed by Mario Bava. It has nothing whatever to do with The Last House on the Left, but was later given this title to cash in on the reputation of the former. However, it is a plot and stylistic influence on Friday the 13th.

RIP Wes Craven, horror movie genius, who died on 30 August 2015, aged 76.
© Derek Winnert 2015 Classic Movie Review 2870
Check out more reviews on http://derekwinnert.com