The Jungle Book **** (2016, Neel Sethi, voices of Bill Murray, Ben Kingsley, Christopher Walken, Idris Elba, Garry Shandling, Scarlett Johansson) – Movie Review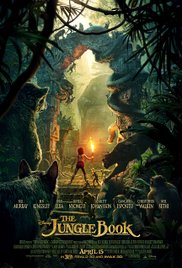 Little Neel Sethi is ideal as the man-cub Mowgli who flees the jungle after a death threat from the tiger Shere Khan. Guided by Ben Kingsley and Bill Murray provide the excellent key voices of Bagheera the panther and the bear Baloo, as Mowgli embarks on a journey of survival that turns into one of self-discovery.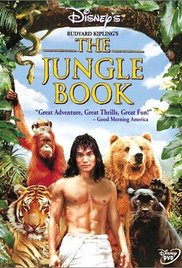 Disney remakes its beloved Sixties cartoon The Jungle Book (1967) and previous live-action movie The Jungle Book (1994), with huge success. Like the jungle itself, the new film is dark and dangerous, even quite frightening in places, but with lighthearted and magical moments too. It is charming, fun and funny, and brilliantly done, even if there is so much CGI that it may as well be an animation.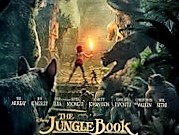 Kingsley adds gravity and Murray adds levity, they're  both great, bringing real personality to their CGI talking animals. Jon Favreau directs commandingly, he delivers a film that never flags, or even pauses for breath. Justin Marks turns in a first-class screenplay, basically an updated remake of the 1967 animation, but credited as based on the books by Rudyard Kipling.
It even finds room in a serious-toned movie for Murray to sing The Bare Necessities and Christopher Walken as the huge monkey King Louie, a gigantopithecus, ancestor of the orangutan, to sing I Wan'na Be Like You (King of the Swingers). Wow! How clever and entertaining is that. With Murray effortlessly amusing ('that's not a song, it's propaganda!') and Walken accessing his Brooklyn Mob boss turn, it's hilarious.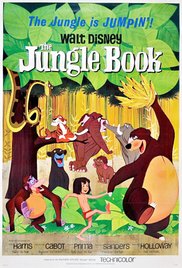 Virtually nothing you see is real: all the locations are computer-generated VFX and the talking animals are created using animal behaviour, then having the actors copy their movements in motion-capture VFX. The animal characters were motion captured and performed live by puppeteers from Jim Henson's Creature Shop, which built elaborate life-sized puppets to act alongside Mowgli and serve as eye lines. Neel Sethi (born in 2003) says he never worked with real animals on set.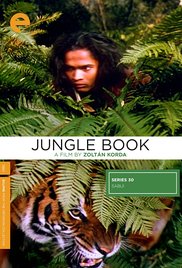 Released less than a month after he died of a sudden heart attack, it is final film of Garry Shandling, who provides the voice of Ikki the Procupine. Scarlett Johansson voices Kaa the Snake – the first time it is portrayed as a female as Favreau thought there were too many male characters. She voices Trust In Me (The Python's Song) by Richard and Robert Sherman. Complete with East London tones, Idris Elba voices the terrifying villain, Shere Khan.
There is also the classic British version, Jungle Book (1942), with Sabu.
© Derek Winnert 2016 Movie Review
Link to Derek Winnert's home page for more reviews: http://derekwinnert.com/