The Jazz Singer ** (1980, Laurence Olivier, Neil Diamond, Lucie Arnaz) – Classic Movie Review 4992
The Jazz Singer's sentimental story exploring the clash of the lure of showbiz versus the pull of family duty is impossibly dated. But director Richard Fleischer's 1980 third film version of Sampson Raphaelson's antique play Day of Atonement ignores that idea and ploughs on regardless.
There are opulent rock songs from the star Neil Diamond, who plays the nice Jewish Cantor's son Yussel Rabinovitch, who wants to break into show business against his father's wishes. Diamond has exceptionally loyal followers, who will probably appreciate his songs and performance.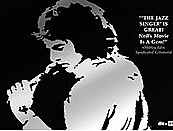 The classic 1927 version was the first talkie (the first feature-length movie with audible dialogue), but alas this 1980 film is not a particularly good advert for sound cinema. However, there is much fun to be had from old Laurence Olivier, who is entertainingly up to his eyebrows in ham as his rabbi father, Cantor Rabinovitch (Warner Oland's old part in 1927).
Also in the cast are Lucie Arnaz, Catlin Adams, Sully Boyar, Paul Nicholas, Franklyn Ajaye, Mike Kellin, James Booth, Luther Waters, Oren Waters, Rod Gist, Janet Brandt and  John Witherspoon.
It runs 115 minutes, is made by EMI, is released by Associated Film Distributors, is written by Herbert Baker and Stephen H Foreman, is shot by Isidore Mankofsky, is produced by Jerry Leider and is scored by Leonard Rosenman.
© Derek Winnert 2017 Classic Movie Review 4992
Check out more reviews on http://derekwinnert.com