The Invisible Wall ** (1947, Don Castle, Virginia Christine, Richard Gaines, Arthur Space) – Classic Movie Review 5625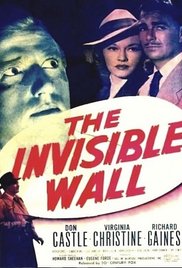 Don Castle stars as Harry Lane, an innocent man with a gambling problem accused of a murder, in director Eugene Ford's complex and fairly intriguing but only passable 1947 noir mystery thriller, with just a few effective surprises and twists along the way.
Harry Lane is an ex-GI just back from fighting in World War Two and given his old job working for a bookie, who sends him to Las Vegas to deliver $20,000 to a contact. He loses some of it at the tables and the remainder to a trickster. But getting the money back involves mistaken identity and murder.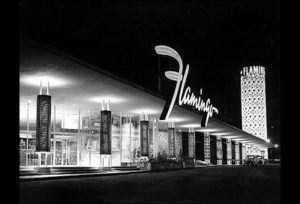 It is tolerable film noir crime viewing, with location shooting at Bugsy Siegel's famous casino and hotel the Flamingo in Las Vegas. But then again it is just another Forties B-movie filler, typically told in the flashbacks so popular in the film noir movies of the period.
Also in the cast are Virginia Christine, Richard Gaines, Arthur Space, Edward Keane, Jeff Chandler, Harry Cheshire, Mary Gordon, Harry Shannon, Earle S Dewey and Rita Duncan.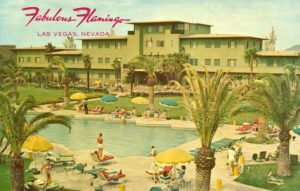 It runs 73 minutes, is released by 20th Century Fox, is written by Arnold Belgard from a story by Howard J Green and Paul Frank, is shot in black and white by Benjamin Kline, is produced by Sol M Wurtzel and is scored by Dale Butts.
It is veteran B-movie director Eugene Forde's last film.
© Derek Winnert 2017 Classic Movie Review 5625
Check out more reviews on http://derekwinnert.com