L'Innocente [The Innocent] ***** (1976, Giancarlo Giannini, Laura Antonelli, Jennifer O'Neill, Marc Porel) – Classic Movie Review 137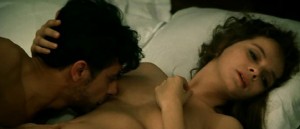 'Peasants always like to see their masters well dressed.'
Italian old master Luchino Visconti's exquisite, meticulously realised tale of period Italian social manners and the sexual hypocrisy of the age is a magnificent achievement. It's based on the novella by Gabriele D'Annunzio and set in Sicily at the turn of the 19th and 20th centuries.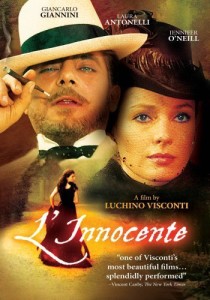 The commanding young Giancarlo Giannini sears the screen as Tullio Hermil, a rich, arrogant, male chauvinist Italian aristocrat, the husband to Giuliana (Laura Antonelli), who makes no secret of his philandering. ('I'm sorry, you have to be patient with me, as with a sick person.') He has an insatiable lust for women coupled with a kind of contempt for them. Basically, they're useful but kind of disposable. A contemptible human being, he openly has a love affair with another woman, sparking a series of events that eventually destroy everyone happiness.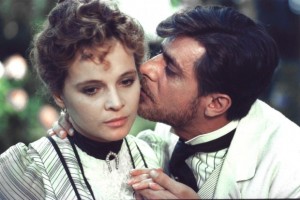 Jennifer O'Neill plays his conniving mistress Countess Teresa Raffo, who's holding onto him with the tightest of clutches ('I don't share a man with another woman, even if she's his wife.') So, thus betrayed by her husband, the sensitive Giuliana resolves her anguish and mental torment and retaliates by taking her own lover in a writer called Filippo (Marc Porel), a friend of Tullio's brother. Unfortunately, pregnancy and a baby boy ensue, and of course Tullio hates the baby. Other people think the baby is his, but he's tormented by the knowledge that the child's not.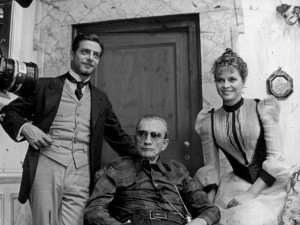 Made in 1976 when Visconti was ill, his last film is a gem, elegantly directed, beautifully acted and full of a constrained, fatalistic passion on the way to its inevitable tragic conclusion. As usual with latter-day Visconti, it's a visually stunning treat, captured with beautiful images by cinematographer Pasqualino De Santis, and bathed in glorious sets and costumes. It's all set to a wonderful score composed by Franco Mannino, with music from the great composers.
L'Innocente is a fine memorial to a great director who never lost his edge to the end.
Visconti wanted to cast Alain Delon and Romy Schneider, but he was too expensive ($1million) and she was pregnant at the time.
Also in the cast are Didier Haudepin, Marie Dubois, Rina Morelli, Massimo Girotti and Elvira Cortese.
© Derek Winnert 2013 Classic Movie Review 137
Check out more reviews on http://derekwinnert.com