The In-Laws **** (1979, Peter Falk, Alan Arkin, Richard Libertini) – Classic Movie Review 4195
Super-talented players Peter Falk and Alan Arkin put the spark in producer-director Arthur Hiller's huge fun 1979 offbeat buddy comedy, deliciously written by Andrew Bergman, full of quirky, zany and unexpected humour.
Arkin plays dentist Sheldon Kornpett and Falk is his manic future in-law Vince Ricardo. Sheldon's daughter Barbara (Penny Peyser) is getting married, so he meets Vince, the groom (Michael Lembeck)'s father, who claims that he is with the CIA. Vince then lands Sheldon in misadventures from New York to Central America, where the duo get mixed up in a Latin American plot devised by a great dictator, General Garcia (Richard Libertini), to bust the US economy.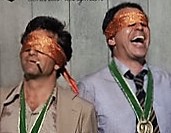 With Falk and Arkin being such inspired comedy players and Richard Libertini not far behind them, this can't help being entertaining. And there is a particularly amusing ending for connoisseurs of zany and unexpected humour.
It was remade as The In-Laws in 2003 with Michael Douglas, Albert Brooks and Ryan Reynolds.
Also in the cast are Nancy Dussault, Arlene Golonka, Paul Lawrence Smith, Carmine Candi, Ed Begley Jr, Sammy Smith, James Hong, Barbara Dana, Roszika Halmos, Alvaro Carcano, Jorge Zepeda, Sergio Calderon, David Paymer, John Hancock, John Finnegan and Eduardo Noriega.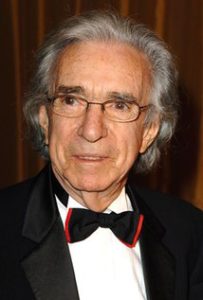 Arthur Hiller (22 November 1923– 17 August 2016) is fondly remembered for Love Story (1970), The Out of Towners (1970), The Hospital (1971), Silver Streak (1976), The In-Laws (1979) and See No Evil, Hear No Evil (1989).
© Derek Winnert 2016 Classic Movie Review 4195
Check out more reviews on http://derekwinnert