The Hawks and the Sparrows [Uccellacci e Uccelini] ***½ (1966, Totò, Ninetto Davoli, Femi Benussi) – Classic Movie Review 4136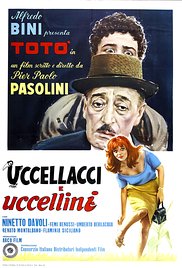 Writer-director Pier Paolo Pasolini's 1966 bitter-sweet parable film, about an old father (the grizzled iconic comedian Totò) and his son (the director's mop-topped discovery Ninetto Davoli) who go on their travels along the road in the footsteps of St Francis, is oddly ingratiating.
They suddenly meet a thinking, yapping bird, a speaking crow that represents Marxist beliefs and continue on their travels with the company of the bird. But they are whizzed 750 years back through time, are changed into monks and sent by St Francis to convert the hawks and the sparrows (uccellacci e uccelini) to Christianity.
Pasolini's meditation on the life of St Francis is very different from his fellow countryman Franco Zeffirelli's later Brother Sun, Sister Moon (1972). The Hawks and the Sparrows is a much more serious, creditable, and inevitably less entertaining work altogether.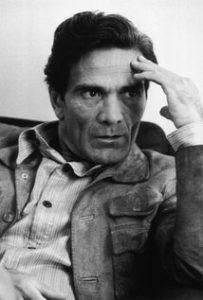 Pasolini also tries to make his story modern, as the narrative moves between the simple, idealist life of monastic 13th-century Italy and the swinging Sixties of Fellini-style La Dolce Vita, with men on Vespas looking hunky and saying 'ciao' a lot. There are almost no references to the figurative arts, and many more explicit references to other films.
The exploratory script is about the end of Italian Neo-Realism as a kind of limbo, and it evokes the ghost of Neo-Realism, particularly the beginning about two characters living out their life without thinking about it, ie two typical heroes of Neo-Realism, humble, humdrum and unaware.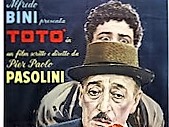 The Hawks and the Sparrows is an interesting, maybe fascinating, time capsule of a film, well made and thoughtful, though, arguably, maybe it is not one of Pasolini's best films. They tried to advertise it as a surprise comedy hit of the New York Film Festival but it is really very funny. Pasolini was a very serious film-maker.
Pasolini commented: 'I tried to make it more cinema.'
Pasolini writes the screenplay with Dante Ferretti, the cinematographers are Mario Bernardo and Tonino Delli Colli and the score is by Ennio Morricone. Also in the cast are Rossana Di Rocco, Renato Capogna, Femi Benussi and Pietro Davoli.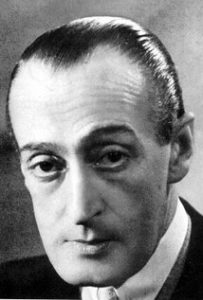 Totò (1898–1967) – Antonio de Curtis Gagliardi Griffo Focas Comneno – was one of the most popular Italian film stars.
© Derek Winnert 2016 Classic Movie Review 4136
Check out more reviews on http://derekwinnert