The Harrad Experiment ** (1973, Don Johnson, James Whitmore, Tippi Hedren) – Classic Movie Review 10,310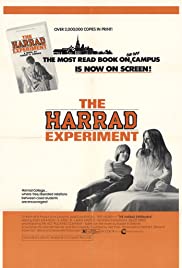 Sexual identities are examined and challenged by the staff and the co-ed students at Harrad College, an institution with controversial progressive ideals, in director Ted Post's 1973 drama The Harrad Experiment.
Based on Robert H Rimmer's popular free-love novel, this titillating look at sexual liberation now looks appallingly dated, full of hackneyed romances and simplistic explanations of sexual freedom, which now seems naïve in the extreme, and unintentionally hilarious.
Don Johnson is amiable enough as the young male lead Stanley Cole, Tippi Hedren is fine as his co-star Margaret Tenhausen, and her real-life daughter, Melanie Griffith, who became Johnson's future wife, can be spotted playing a student (uncredited) as an extra in the background by the eagle-eyed. James Whitmore also stars as Professor Philip Tenhausen, who is in charge of the experiment, along with his wife, Margaret.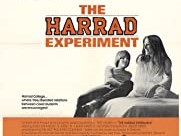 One of the screenwriters, Ted Cassidy, Lurch in TV's The Addams Family, plays a diner customer (uncredited). Gregory Harrison also plays a student (uncredited).
Despite, or because of all its faults, it may be destined to become a cult favourite, as a relic of its period.
The sequel, Harrad Summer (1974), stars Robert Reiser, Laurie Walters and Richard Doran.
It is written by Michael Werner, Ted Cassidy and Steve Zacharias.
Don Johnson certainly had an exotic start in the movies, with The Magic Garden of Stanley Sweetheart, Zachariah, and Lollipops, Roses and Talangka, followed by this.
Johnson sings the end song 'It's Not Over' with producer Dennis F Stevens, playing the flugelhorn solo. Stevens brought in the improvisational comedy group Ace Trucking Company to beef up William F Nolan's suggested, revised ending.
The fictional Harrad College (Har-Rad) is a mix of Harvard (then a predominantly male college) and Radcliffe (a women's college).
The marijuana plants turned out to be real. Actors were suspected after the property master denied blame.
In 1972, Hedren allowed Don Johnson to date her daughter Melanie Griffith although she was only 14 and he was 22. The relationship culminated in a six-month marriage during 1976. They divorced but he remarried Griffith in 1989 until 1996.
RIP Fred Willard, who died on 15 aged 86. He appears in the film as a founding member of the Ace Trucking Company. He has over 300 credits.
Also in the cast are Laurie Walters, Robert Middleton, Bruno Kirby, Victoria Thompson, Elliott Street, Billy Sands, Sharon Taggart, Maggie Wellman, Michael Greene, Ron Kolman, Eric Server, Robert C Ross, Gregory Harrison, George Memmoli, Michael Mislove, Melody Patterson and Bill Saluga.
© Derek Winnert 2020 Classic Movie Review 10,310
Check out more reviews on http://derekwinnert.com