The Handmaiden **** (2016, Min-hee Kim, Tae-ri Kim. Jung-woo Ha, Jin-woong Jo ) – Movie Review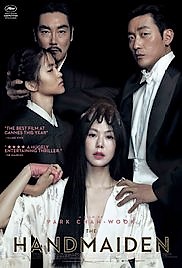 Director Chan-wook Park's 2016 Korean adults-only period romantic mystery drama The Handmaiden is most provocative and enjoyable.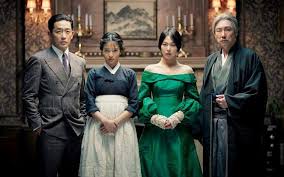 Tae-ri Kim plays Sook-Hee, who is hired as a handmaiden around 1930 to a Japanese heiress Lady Hideko (Min-hee Kim). However,  she is secretly involved with Count Fujiwara (Jung-woo Ha) in a plot to defraud her. Other notable, indeed memorable characters are the sadistic Uncle Kouzuki (Jin-woong Jo), Miss Sasaki (Hae-suk Kim) and Lady Hideko's Aunt (So-ri Moon).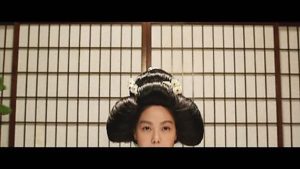 I saw it in a preview in 2016 just before the LFF and admired it, and I liked it all over again on a second viewing five months later, even though I knew the twists, so it doesn't entirely depend on any element of surprise.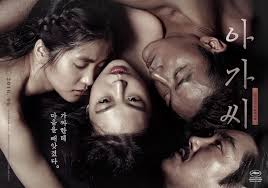 It is smart, sophisticated, stylish and sexy enough to be a bit of a hit in the UK. The production is superb thanks to Chung-hoon Chung's cinematography, Seong-hie Ryu's costumes and Seong-hie Ryu's production designs. Chan-wook Park and Seo-kyeong Jeong fashion their screenplay in a confident and faultless way, inspired by the novel Fingersmith by Sarah Waters. It doesn't quite know when to stop, but otherwise it is perfect.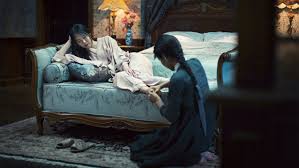 It has a UK 18 certificate for its explicit sexual content, which includes three prolonged sequences between the two women. It certainly veers into the arty porn zone, but it does it quite nicely.
© Derek Winnert 2017 Movie Review
Check out more reviews on http://derekwinnert.com