The Guv'nor *** (2016, Lenny McLean, Jamie McLean, Martin Askew, Guy Ritchie, Jason Flemyng) – Movie Review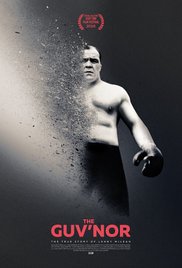 Writer-director Paul Van Carter's compelling and engrossing feature documentary about the life of East London hard man Lenny McLean is seen through the bright blue eyes of his only son, Jamie.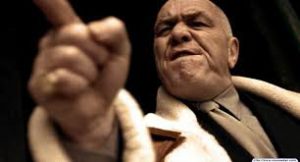 Van Carter follows Jamie with his cameras as he explores his father's story from his troubled upbringing, including his physical abuse by his stepfather, to his East End fame and later stardom. McLean was infamous as a bare-knuckle boxer, bouncer, enforcer and West End doorman from the late Sixties, and his journey from unlicensed fighter to best-selling author of his autobiography and star of Lock, Stock & Two Smoking Barrels is carefully and lovingly told here.
Along the way, we meet a variety of characters from East London legends and ordinary locals through to movie figures like director Guy Ritchie and actor Jason Flemyng, both of them sharp-witted and entertaining.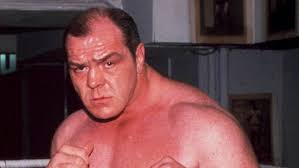 There emerges a sometimes scary, sometimes touching personal portrait of a complex, driven bloke who could be both violent gangster and loving family man. It is also a fascinating picture of an East End that has virtually vanished with gentrification. But, mostly, it is the story of Jamie McLean, his devotion to his father, and his confessional need, using the film as therapy, like he is speaking to his therapist. Jamie has inherited quite a lot from his dad, but he is his own man, with a bright wit and intelligence, and a good sense of honour and of humour.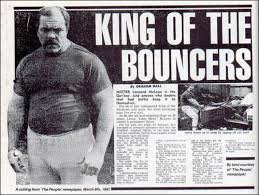 The film does not pretend to be unbiased. It is very personal and sometimes passionate, and that is its strength. Its personal nature also means that it is very well informed. It's a very interesting and involving story. Now we can eagerly await the feature film version that is on its way.
© Derek Winnert 2016 Movie Review
Check out more reviews on http://derekwinnert.com