The Guilt Trip *** (2012, Barbra Streisand, Seth Rogen) – Classic Movie Review 2275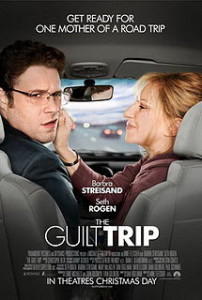 Unexpectedly funny and successful 2012 American comedy-drama starring Barbra Streisand and Seth Rogen, who both are on best form as Jewish mom Joyce Brewster and her inventor son Andy who embark on a bickering, bonding cross-country road trip to Las Vegas.
Streisand and Rogen share excellent screen chemistry and the comedy is well organised and delivered, even if the screenplay isn't always funny and slightly lets them down.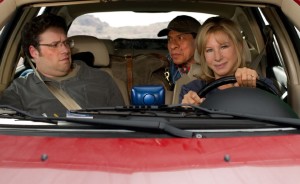 It is notable as Streisand's first starring role since The Mirror Has Two Faces in 1996, though she appeared in supporting roles in Meet the Fockers in 2004 and Little Fockers in 2010, as well as appearing in a number of TV shows. Thank goodness she still knows how to play comedy!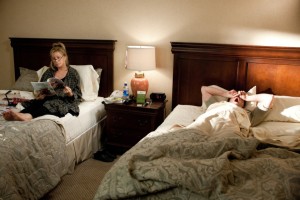 The film is directed by Anne Fletcher from a screenplay written by Dan Fogelman, both doing good work, though they perhaps don't show quite enough dynamism and drive. The stars also served as executive producers. Based on a real-life trip by screenwriter Fogelman and his mother from New Jersey to Las Vegas years earlier, the movie was made in May to July 2011 under the working title My Mother's Curse but renamed The Guilt Trip and released in the US on December 19 2012.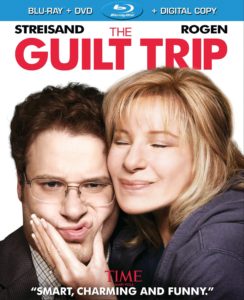 Surprisingly, the film managed a US gross of only $37,134,000 on its $40 million budget, and much worse still only $4,726,000 non-USA, for a total of $41.9 million, making it a box office disappointment.
Rogen on Streisand: 'She's really funny and nice, and really reminds me a lot of my actual mother, which is very odd. My girlfriend's like a huge Barbra Streisand fan.'
© Derek Winnert 2015 Classic Movie Review 2275
Check out more reviews on http://derekwinnert.com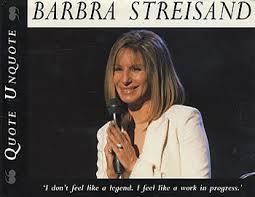 Derek Winnert is the author of Barbra Streisand Quote Unquote.