The Groundstar Conspiracy ***½ (1972, George Peppard, Michael Sarrazin, Christine Belford, Cliff Potts, James Olson) – Classic Movie Review 4709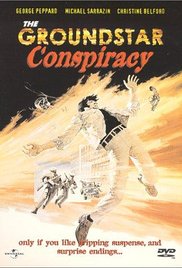 George Peppard and Michael Sarrazin enliven director Lamont Johnson's intriguing 1972 action mystery thriller about dirty work at a secret space-research plant. The poster promises gripping suspense and a surprise ending, and that's what the film delivers.
Peppard stars as no-nonsense government security chief investigator Tuxan, who investigates a break-in and sabotage at the top secret research facility that ends in a blast that leaves Sarrazin as the only survivor and the chief suspect. But he is badly injured and has claims to have got total amnesia and no one to help him except attractive widow Nicole Devon (Christine Belford).
Involving performances, strong situations in Matthew Howard [Douglas Heyes]'s screenplay, based on the novel The Alien by Leslie P Davies, and Johnson's brisk and persuasive direction lift it well out of the rut. And good use is made of cinematographer Michael Reed's eye-catching widescreen location filming on Vancouver Island and in British Columbia.
Also in the cast are Cliff Potts, James Olson, Tim O'Connor, James McEachin, Alan Oppenheimer, Roger Dressler, Ty Haller and Anna Hagan.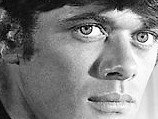 Running 96 minutes, it is produced by Hal Roach International, released by Universal, produced by Trevor Wallace and scored by Paul Hoffert.
Belford replaced Carol White. Sarrazin got leave of absence on the death of his father, suspending production. Scenes were shot at Simon Fraser University, at the top of Burnaby Mountain outside Vancouver, British Columbia.
© Derek Winnert 2016 Classic Movie Review 4709
Check out more reviews on http://derekwinnert.com