The Good Son * (1993, Elijah Wood, Macaulay Culkin, Wendy Crewson, David Morse) – Classic Movie Review 5767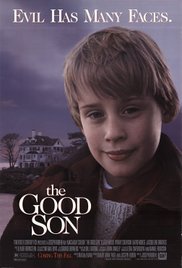 Elijah Wood stars as a young boy called Mark who comes to live in Maine with his aunt and uncle on the death of his mom, while his father goes on a business trip to Tokyo. But he finds an evil spirit lurking within the heart of his angelic-looking little cousin Henry (Macaulay Culkin).
Director Joseph Rubin's thin and obvious 1993 chiller leaves a bad taste in the mouth thanks to the idea of making the Home Alone super-brat Culkin play a would-be killer who threatens the other kid with 'Don't fuck with me'.
The acting of both boys is persuasive for the most part, with Wood giving an appealing performance as the good son and Culkin straining at times with a tricky role.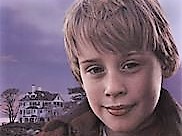 Though good actors, the adults Wendy Crewson, Daniel Hugh Kelly and David Morse give dull performances in boring roles as Susan Evans, Wallace Evans and Jack, though they have little to do. Director Rubin's handling is at best merely efficient, while talented Ian McEwan's screenplay is surprisingly lacklustre and deja vu.
It is R rated for acts of violence and terror involving a disturbed child.
Richard and Connie are played by Culkin's real-life brother Rory and sister Quinn. Also in the cast are Jacqueline Brookes, Ashley Crow, Guy Strauss and Keith Brava.
© Derek Winnert 2017 Classic Movie Review 5767
Check out more reviews on http://derekwinnert.com