The Gilded Lily *** (1935, Claudette Colbert, Fred MacMurray, Ray Milland, C Aubrey Smith) – Classic Movie Review 5475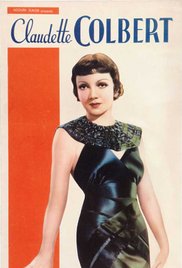 Claudette Colbert stars as Marilyn David, a New York stenographer/ typist who dithers romantically. She is unable to make up her mind between an American reporter/ newsman called Peter Dawes (Fred MacMurray) and an English layabout called Charles Gray (Ray Milland) who turns out to be a rich lord, in director Wesley Ruggles's amusing 1935 screwball romantic comedy.
Marilyn becomes a famed entertainer, while Charles is revealed as Lord Granton and Peter is her platonic friend who who publicises her story as the woman who says no to nobility.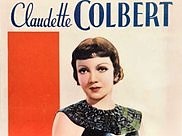 The star power of the delicious trio turns up the voltage on what is already anyway a funny script, and director Ruggles shows exactly the lightness of touch such a soufflé needs.
The screenplay by Claude Binyon, Melville Baker and Jack Kirkland is based on a story by Melville Baker and Jack Kirkland.
Also in the cast are C Aubrey Smith, Luis Alberni, Donald Meek, Warren Hymer, Charles Wilson and Grace Bradley.
It was a success and Colbert called for MacMurray again as her co-star in The Bride Came Home (1935).
© Derek Winnert 2017 Classic Movie Review 5475
Check out more reviews on http://derekwinnert.com