The Ghost Train *** (1931, Jack Hulbert, Cicely Courtneidge, Ann Todd) – Classic Movie Review 5163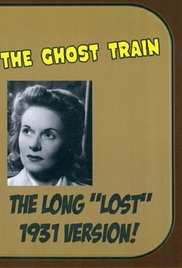 Director Walter Forde's original 1931 The Ghost Train is the second version (after a 1927 silent) of playwright Arnold Ridley's classic stage farcical thriller about stranded travellers, a detective in disguise and smugglers at a 'haunted' rail station in deepest Cornwall.
It is reputed as a first-class vehicle for Jack Hulbert and Cicely Courtneidge, with an amusing villainous turn by Donald Calthrop as the smuggling stationmaster, and splendidly handled by comedy expert Forde.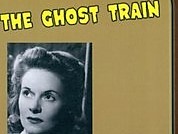 But apparently no full print now exists, though five reels survive in vision and two of the reels are complete with their soundtrack too. The surviving film is missing its first reel and comes only with reels two, three, six (all silent), and the two final reels seven and eight both with sound. This was rescued from a decayed state as a result of a 1992 British Film Institute campaign to locate missing movies.
The remnants are on You Tube. https://www.youtube.com/watch?v=IFybQL9v6XA
Regarded as a film classic, it was remade by Walter Forde in 1941, again as The Ghost Train, with a wartime tweak.
The playwright became a TV star in his old age in Dad's Army.
© Derek Winnert 2017 Classic Movie Review 5163
Check out more reviews on http://derekwinnert.com