The Gauntlet *** (1977, Clint Eastwood, Sondra Locke, Pat Hingle, William Prince, Bill McKinney, Mara Corday) – Classic Movie Review 4108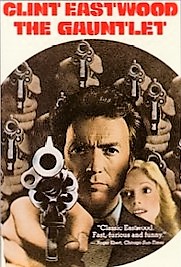 Director Clint Eastwood's robust and feisty 1977 thriller finds him playing dirty as a maverick cop in a bent police force – yet again! Eastwood's character Ben Shockley is told by the police commissioner Chief Commissary Blakelock (William Prince) to get the blowsy, swearing but intelligent prostitute Gus Mally (Sondra Locke) out from Las Vegas and escort her to Phoenix, Arizona, so she can testify in a mob trial and give crucial evidence before a judge and jury.
This is a road trip that have to make via a relentless assault of murderous low-lives on both sides of the law after the last drop of their blood as a lot of people don't want them to get to Phoenix alive. When he discovers the Mafia is chasing them to kill them both, Shockley calls Blakelock to provide a police escort but then finds someone in the police department is betraying him. Shockley and Mally hijack a bus and turn it into a steel-plated armoured tank.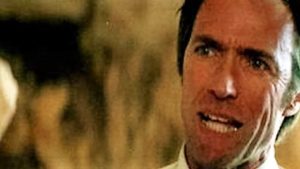 Cue relentless explosive violence, as people, buildings, cars, a bus and a helicopter are blown – impressively – to bits. The film's trouble must come from the very average screenplay by Michael Butler and Dennis Shryack. Their very familiar story proves crowd-pleasingly exciting but undistinguished here.
However, the action is tautly handled by Eastwood as director, though by now we had come to expect something more from him. Around this time it looked like Eastwood was repeating himself and in career decline, but a resurgence was ahead.
Also in the cast are Pat Hingle, William Prince, Bill McKinney, Mara Corday, Michael Cavanaugh, Carole Cook, Douglas McGrath, Jeff Morris, Samantha Duane, Roy Jenson, Dan Vardis and Carver Barnes.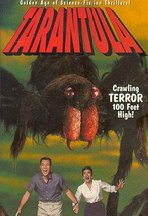 Corday has played supporting parts in four of her friend Eastwood's movies after he played a supporting role in one of hers – Tarantula (1955).
Blakelock: 'Now, can you handle it, or do I have to write it out in braille and shove it up your ass?'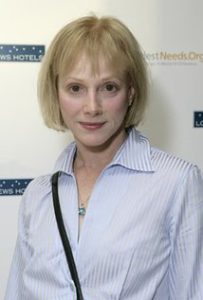 Following The Outlaw Josey Wales (1976), it's the second of six movies together by former couple Eastwood and Locke. Every Which Way But Loose (1978), Any Which Way You Can (1980), Bronco Billy (1980), and the fourth Dirty Harry film Sudden Impact (1983) made them one of cinema's top duos.
© Derek Winnert 2016 Classic Movie Review 4108
Check out more reviews on http://derekwinnert