The Fortune Cookie [Meet Whiplash Willie] **** (1966, Jack Lemmon, Walter Matthau, Ron Rich, Cliff Osmond, Judi West, Lurene Tuttle, Ned Glass, Sig Ruman) – Classic Movie Review 1986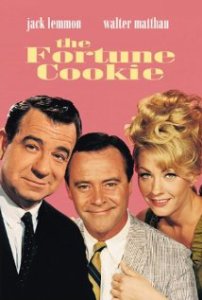 Director Billy Wilder's 1966 comedy gem is one of the marvellous teamings of the irreplaceable odd couple Jack Lemmon and Walter Matthau, finding them a pair of their best roles.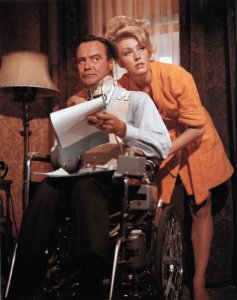 Despite having a main part, Matthau won a Best Supporting Actor Oscar for his 100-mph barnstorming performance as the gleefully crooked lawyer Whiplash Willie Gingrich, who persuades his brother-in-law, TV news photographer client Harry Hinkle (Lemmon), to feign a serious injury and sue for megabuck damages after he's only mildly hurt in a sports accident while covering a football match.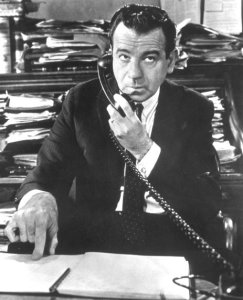 It's an extremely enjoyable farcical comedy, mostly brilliantly sustained, with a typically acerbic and gloriously cynical Wilder-I A L Diamond screenplay, propelled by barbed and truthful one-liners. Lemmon matches Matthau laugh for laugh.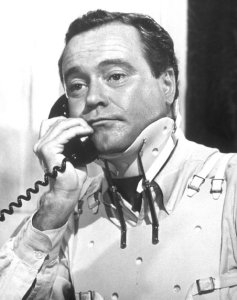 Maybe, as quite often with Wilder, the movie's a shade too long at utes, and it slightly wobbles in mid-section, producing a few longueurs. But, with Matthau and Lemmon on their finest form, it's certainly one to admire, enjoy and treasure.
Ron Rich, Cliff Osmond, Judi West, Lurene Tuttle, Ned Glass, Sig Ruman, Harry Holcombe, Les Tremayne, Lauren Gilbert, Marge Redmond, Noam Pitlik, Harry Davis and Ann Shoemaker co-star.
It was known in the UK under the truly awful title of Meet Whiplash Willie, but then in Italy it was called Non per soldi… ma per denaro.
When Matthau had a heart attack, production was halted for weeks. He had slimmed from 190lbs to 160lbs by the time filming was completed, and had to wear a heavy black coat to conceal the weight loss.
William Christopher, who was best known as Father Francis Mulcahy on TV for M*A*S*H (1972) and After MASH (1983), makes his film debut here as an intern. He died on 31 aged 84.
© Derek Winnert 2014 Classic Movie Review 1986
Check out more reviews on http://derekwinnert.com/