The Forsaken *** (2001, Kerr Smith, Brendan Fehr, Izabella Miko, Johnathon Schaech, Simon Rex, Carrie Snodgress) – Classic Movie Review 4361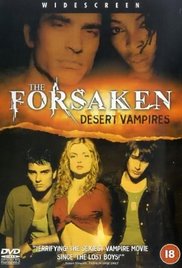 Writer-director J S Cardone's pacy, realistic, edge-of-seat but plenty gory 2001 horror movie stars the right young cast in Kerr Smith, Brendan Fehr, Izabella Miko and Johnathon Schaech.
A perfectly cast Schaech plays a bloodsucker who roams America's desert highways, one of which our hero Smith takes to go to his sister's wedding. Smith is driving his car from LA to Miami, and picks up a teen slacker (Brendan Fehr), by chance a vampire hunter who hitches a ride.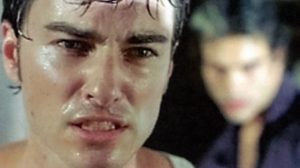 They rescue Megan (Izabella Miko) and soon they are battling to the death with the undead when they all become mixed up in a terrifying fight with Schaech's gang of bloodthirsty vampires in the south-west deserts.
Do not forsake this tasty vampire movie, with its scary fights and exciting chases.
Also in the cast are Phina Oruche, Simon Rex, Carrie Snodgress, Alexis Thorpe, F J Flynn, Beth Ann Styme, Bert Emmett and A J Buckley.
The MPAA rated it R for strong violence/gore, strong language and sexuality.
Smith and Fehr were in Final Destination together.
© Derek Winnert 2016 Classic Movie Review 4361
Check out more reviews on http://derekwinnert.com