The Fixer *** (1968, Alan Bates, Dirk Bogarde, Georgia Brown, Hugh Griffith, Ian Holm, Jack Gilford, Elizabeth Hartman, Carol White, David Warner) – Classic Movie Review 4282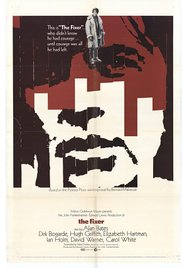 Director John Frankenheimer's 1968 movie of Bernard Malamud's much admired novel is forceful and well meaning. But is also long, slow-moving and very hard going and was therefore unsurprisingly not popular at the box office.
However, it is lifted by an ensemble of distinguished, subtle performances, particularly from Oscar nominated Alan Bates as Yakov Bok, a Russian Jewish peasant who is persecuted under the Tsars, and Dirk Bogarde as Bibikov, his idealistic lawyer.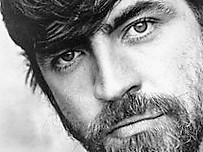 Screen-writer Trumbo, himself persecuted by Senator McCarthy and his communist witchhunts in America in the Fifties, obviously feels strongly about the material. But it is a tricky novel to adapt for the screen
There is a rare star role for Georgia Brown, as Marfa Golov, perhaps some compensation for not getting to film her stage role of Nancy in Oliver! (also 1968). It also stars Hugh Griffith, Elizabeth Hartman, Ian Holm, Jack Gilford, David Warner and Carol White.
Also in the cast are George Murcell, Murray Melvin, Peter Jeffrey, Michael Goodliffe, Thomas Heathcote, Mike Pratt, Stanley Meadows, Francis De Wolff, David Lodge, Alfie Bass, Michael Balfour, Danny Green, David Opatoshu and Helen Dowling.
It was filmed six days a week in Communist satellite Hungary. Frankenheimer was unpopular with cast and crew, Bogarde calling him Frankenstein.
Holm noted in his memoirs that Frankenheimer was enjoying an extra-marital affair with Trumbo's daughter, even though his wife, Evans Evans, was around.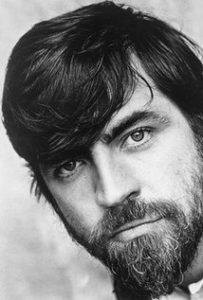 It was Bates's only Oscar nomination. He died on aged 69.
Bogarde had no Oscar nominations but he won the 1964 BAFTA Film Award as Best Actor for The Servant (1963) and the 1966 award for Darling (1965). He died on aged 78.
© Derek Winnert 2016 Classic Movie Review 4282
Check out more reviews on http://derekwinnert