The Farmer's Wife *** (1928, Jameson Thomas, Lillian Hall-Davis, Gordon Harker, Gibb McLaughlin, Maud Gill) – Classic Movie Review 1334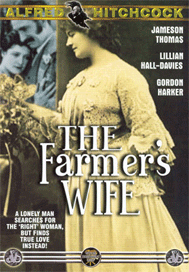 Director Alfred Hitchcock's seventh movie is this modestly engaging 1928 silent romantic comedy film of the Eden Phillpotts hit stage play about grumpy widowed farmer Samuel Sweetland (Jameson Thomas). After his wife dies, he starts up a series of elaborate attempts to persuade his neighbours to marry him.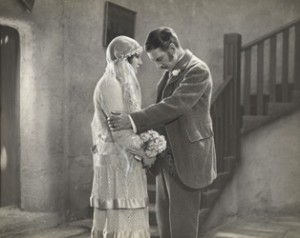 His young housekeeper Minta (Lillian [or Lilian] Hall-Davies) helps him with the various candidates. But then he suffers sad, disappointing experiences with three possible new wives from the local stock of widows and spinsters. However finally he gets round to seeing the servant Minta for the first time as a woman and he realises that she is the ideal wife, if she will have him.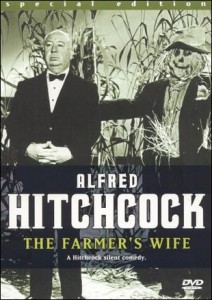 It seems all rather slack and hard to get into, with sluggish story-telling and some clumsy performances, but Hitchcock's sense of humour shows through and there are some warm and funny sequences, such as the servants guzzling the wedding reception food. And there is amusing, robustly comic playing from Gordon Harker as a surly old servant and handyman called Churdles Ash, Gibb McLaughlin as Henry Coaker and Maud Gill as Thirza Tapper.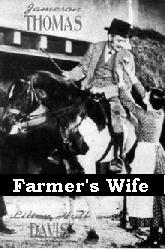 Despite the longueurs and overall lack of pace and bounce, it is still of great interest, though admittedly mainly for Hitchcock completists, as well as for fans of the author and English history. 'Too much dialogue, it was largely a title film,' said Hitch. 'I did what I could but it wasn't very cinematic.' Yet it has considerable value though in showing the young Hitchcock in a surprisingly benign and sunny mood and also as a portrait of how life was lived in the late 1920s by comfortably-off English country people, all enjoying the services of servants.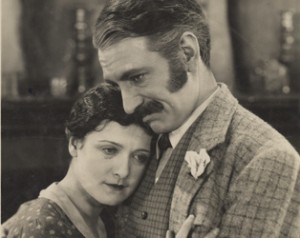 Louie Pounds, Olga Slade (as the postmistress), Ruth Maitland, Haward Watts, Mollie Ellis and Antonia Brough also appear. It was made by British International Pictures at Elstree Studios. It was remade in 1941 by director Leslie Arliss, starring Basil Sydney and Patricia Roc.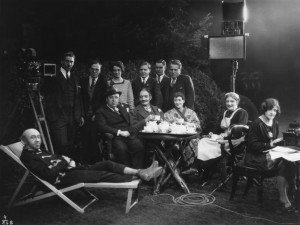 Studio Canal have cleaned up the images and inter-titles and re-recorded the original score so this refurbished antique now looks and sounds like new, apart from a little flickering and debris on the visuals. It is in a box set with The Ring (1927), The Manxman (1929) and Champagne (1928).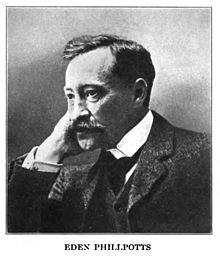 Prolific English author, poet and dramatist Eden Phillpotts (4 November 1862 – 29 December 1960) wrote many books with a Dartmoor setting. One of his novels, Widecombe Fair, inspired by an annual fair at the village of Widecombe-in-the-Moor, provided the scenario for The Farmer's Wife. First staged in Birmingham in 1916, it had its London premiere in 1924. By 1926 when Laurence Olivier went on tour in the lead role, the play had already been performed 1,300 times.
http://derekwinnert.com/the-manxman-classic-film-review-574/
© Derek Winnert 2014 Classic Movie Review 1334
Link to Derek Winnert's home page for more film reviews: http://derekwinnert.com