The Family Way **** (1966, John Mills, Marjorie Rhodes, Hywel Bennett, Hayley Mills, Avril Angers, Murray Head, Wilfred Pickles, Barry Foster, Liz Fraser) – Classic Movie Review 4032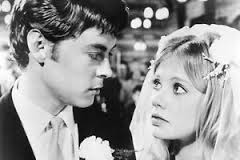 Director Roy Boulting's hit British 1966 film adaptation of Bill Naughton's play All in Good Time is warm hearted, enjoyable and good natured. It stars Hywel Bennett and Hayley Mills as a young couple, Arthur and Jenny Fitton, agonising over why they are unable to consummate their marriage.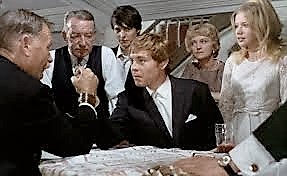 Is the lad gay or something? Or is he impotent? Or is it just because the couple are still living in the same house as his parents and he can't perform?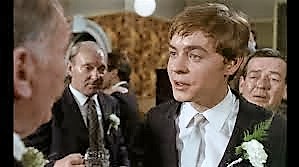 The excellent acting from the four star leading players, especially by Marjorie Rhodes and John Mills as the archetypal Lancashire mum and dad, Lucy and Ezra, helps to make this one of the Boulting Brothers' best, most ingratiating and truthful comedies.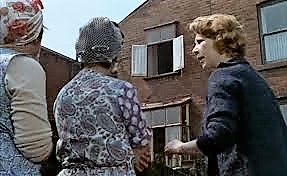 It was considered frank in its day: Hayley's nudity and swearing caused a stir.
Also in the cast are Avril Angers, Murray Head, Wilfred Pickles, Barry Foster, Liz Fraser, Diana Coupland, Andy Bradford, John Comer, Hazel Bainbridge, Helen Booth, Fanny Carby, Lesley Daine, Colin Gordon, Ruth Gower, Margaret Lacey, Harry Locke, Maureen O'Reilly, Robin Parkinson, Ruth Trouncer, Thorley Walters, Windsor Davies and Kathy Staff.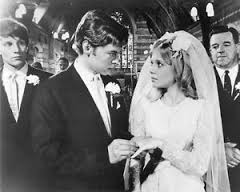 John Mills recalled: 'Roy was a sensitive director, on the ball and very helpful. Whatever performance I gave, he had a great deal to do with.'
Bennett and Hayley Mills reunited with the Boulting Brothers for Twisted Nerve (1967) and then with Sidney Gilliat for Endless Night (1972).
© Derek Winnert 2016 Classic Movie Review 4032
Check out more reviews on http://derekwinnert