The Family Man *** (2000, Nicolas Cage, Téa Leoni, Don Cheadle, Jeremy Piven, Saul Rubinek, Josef Sommer) – Classic Movie Review 4855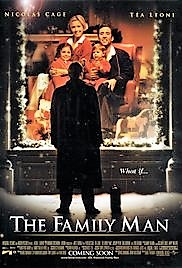 Director Brett Ratner's nice-spirited 2000 comedy drama stars Nicolas Cage as successful banker Jack Campbell, who is given the chance to see what his life would have been really like if he had taken a different turning years ago and married his sweetheart Kate Reynolds (Téa Leoni) instead of splitting withe her.
This soft-hearted, old-fashioned Thirties-style fantasy comedy is made with confidence and some style. But it somehow does not quite hit the target bull's eye or ring very true in this more cynical age. Not surprisingly, it was released on 22 December 2000 in time to get in touch with audience's softer sides. There is a lot of seasonal stuff, and it references Frank Capra and one of the all-time favourite Christmas movies It's a Wonderful Life.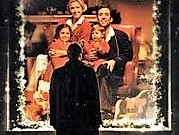 Cage is better at action than these soft movies he keeps trying to make but he is OK and Leoni is fine. The movie is not too bad, even if is suffering from an attack of acute sentimentality. But it doesn't half go on and on – it runs 125 minutes!
It co-stars Don Cheadle, Jeremy Piven, Saul Rubinek, Josef Sommer and Makenzie Vega.
Also in the cast are Jake Milkovich, Ryan Milkovich, Lisa Thornhill, Harve Presnell, Mary Beth Hurt, Amber Valletta, Ruth Williamson and Francine York as Lorraine.
Paul Sorvino's role was deleted from the finished movie.
It is written by David Diamond and David Weissman, is shot by Dante Spinotti, produced by Marc Abraham, Tony Ludwig, Alan Riche and Howard Rosenman, scored by Danny Elfman, designed by Kristi Zea and released by Universal.
The movie is a relative of It Could Happen to You (1994), in which Cage's character's life changes after a deal with a waitress involving a lottery ticket.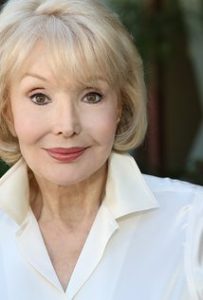 Francine York (born Francine Yerich), who had more than 150 TV and movie credits, died of cancer on 6 January 2017, aged 78. In her long career running back to 1959, she acted with Elvis Presley in Tickle Me.
© Derek Winnert 2017 Classic Movie Review 4855
Check out more reviews on http://derekwinnert.com