The Eye 2 [Gin gwai 2] *** (2004, Qi Shu, Eugenia Yuan, Jesdaporn Pholdee) – Classic Movie Review 5464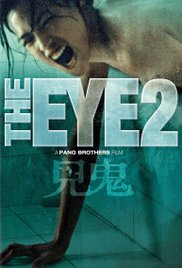 'Suicide is a dreadful sin. The souls of those who committed suicide are obliged to repeat their painful deaths every day.' So, this 2004 sequel is not a very cheerful Asian chiller then, as the fragile Joey (Qi Shu) stages a half-serious suicide after her married lover Sam (Jesdaporn Pholdee) won't return her calls. But her pills overdose prompts unsettling phantom visions.
When she finds out that she is pregnant, she is dogged by the spirit of a woman who committed suicide and is determined to be reborn as Joey's child.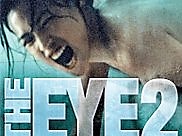 Qi Shu gives an excellent central turn as a woman on the verge in the Pang Brothers' eerie, intense and finely polished follow-up to The Eye (2002) with an intriguing story line, some Buddhist philosophy underpinning the yarn, imaginative photography by Decha Srimantra, clever editing and some good jolts and scares.
With the movie looking as smart and expensive as a Hollywood movie, any American remake will have a hard act to follow.
The Pang Brothers are Danny Pang and Oxide Chun Pang. It is written by Jojo Hui (aka Yuet-Jan Hui) from a story by Jojo Hui and producer Lawrence Cheng.
© Derek Winnert 2017 Classic Movie Review 5464
Check out more reviews on http://derekwinnert.com