The Escape Artist *** (1982, Raul Julia, Griffin O'Neal, Desi Arnaz, Joan Hackett, Gabriel Dell) – Classic Movie Review 4070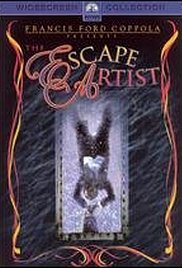 Director Caleb Deschanel's nicely offbeat 1982 children's movie follow-up to the 1979 The Black Stallion stars Ryan O'Neal's son Griffin, who makes an appealing acting début in this attractively oddball saga of a teenage amateur magician called Danny Masters (O'Neal) who sets out to trap the evil politicians who killed his Houdini-style escape artist father.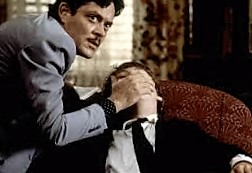 It starts with Danny telling the local police that he will escape jail in an hour and the tale is told flashback about his childhood with his Aunt Sibyl (Joan Hackett) and Uncle Burke (,Gabriel Dell), both vaudeville artists.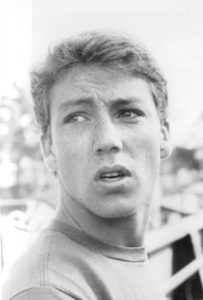 The very pleasing performances of an attractive cast help to turn director Deschanel's sleek and beautifully crafted little fantasy film into an appealing, amusing feature with a full measure of entertainment. The evil politicians are rousingly played by Raul Julia as Stu Quiñones and Desi [Desiderio] Arnaz in his final movie as his mayor father Mayor Quiñones.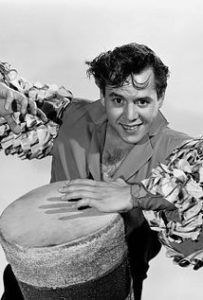 It is made for Francis Coppola's Zoetrope Studios by Deschanel, the ace cinematographer of The Black Stallion, The Right Stuff and The Natural, so it is no surprise that it looks so smart and sumptuous with Stephen H Burum's cinematography, especially also with Dean Tavoularis's loving production designs.
Also in the cast are Teri Garr, John P Ryan, M Emmet Walsh, Jackie Coogan, Elizabeth Daily, Hal Williams, Helen Page Camp, David Clennon, Harry Caesar, Huntz Hall, Harry Anderson, George Brengel, Carlin Glynn and Isabel Cooley.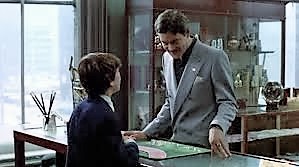 E.T.'s Melissa Mathison and Stephen Zito adapt the novel by David Wagoner.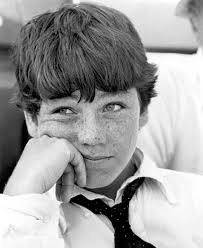 Griffin O'Neal had a walk-on as Bicycle Boy in his father's film Nickelodeon (1976). He appeared in 11 movies between 1976 and 1992. As of 2016, his most recent film is Soulmates in 1992. In 1986, he was involved in a boating accident in Annapolis, Maryland, in which Francis Coppola's eldest son, film producer Gian-Carlo Coppola, was killed.
© Derek Winnert 2016 Classic Movie Review 4070
Check out more reviews on http://derekwinnert