The Emerald Forest **** (1985, Powers Boothe, Meg Foster, Charley Boorman) – Classic Movie Review 5456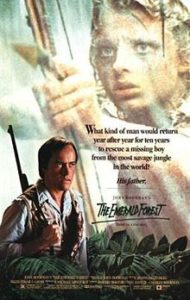 Director John Boorman's 1985 jungle adventure is both thrilling and uplifting, with director Boorman's own son Charley Boorman starring as Tommy, a boy kidnapped at seven and brought up by an Amazon aboriginal tribe on the edge of the Brazilian rain forest.
Powers Boothe also stars as engineer Bill Markham, the boy's grim, tight-lipped father who relentlessly searches for his lad, returning year after year for the next 10 years.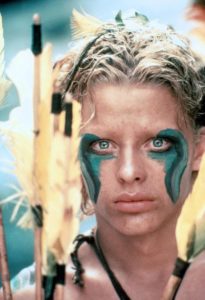 The mixture of serious back-to-basics fable (why are we destroying the rain forest?) and tough action movie is aimed at thoughtful audiences and perfectly calculated for optimum effect by an on-target Boorman.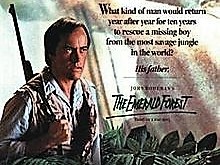 It is extremely well written by Rospo Pallenberg, based on a true story, and it is visually breathtaking thanks to cinematographer Philippe Rousselot's startling, enchanting widescreen images.
The music score by Junior Homrich and Brian Gascoyne is stirring, Boothe is excellent, and above all, Boorman junior is totally convincing in a huge, difficult, athletic role as the wild boy.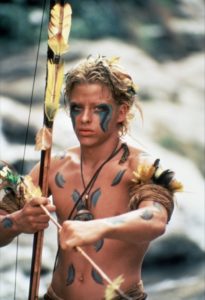 The movie is better than any Tarzan film and as magnetically green as its title.
Also in the cast are Meg Foster as Jean Markham, Dira Paes, Yara Vaneau, William Rodriguez, Estee Chandler and Eduardo Conde.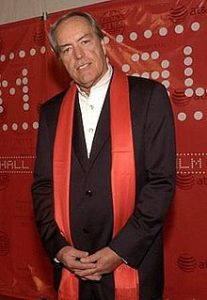 RIP Powers Boothe (1948–2017), also the star of Tombstone, Nixon, Red Dawn, Southern Comfort, Rapid Fire, Extreme Prejudice, Sudden Death, Sin City and Sin City A Dame to Kill For. He died in his sleep on 24 May 2017 from natural causes.
© Derek Winnert 2017 Classic Movie Review 5456
Check out more reviews on http://derekwinnert.com