The Eiger Sanction * (1975, Clint Eastwood, George Kennedy, Vonetta McGee, Jack Cassidy) – Classic Movie Review 4112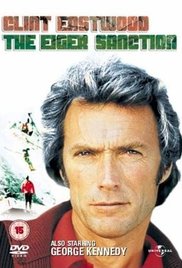 Director-star Clint Eastwood slipped in this picturesque but poor-quality 1975 mountain thriller between Thunderbolt and Lightfoot (1974) and The Outlaw Josey Wales (1976). They are two of his finest movies and this is virtually his only uninteresting film of the Seventies.
Eastwood plays Jonathan Hemlock, a classical art professor and collector, for heaven's sake, who, luckily for the plot, returns to his former glory as a CIA-style professional hitman when is coaxed out of retirement to avenge the murder of an old friend. So Hemlock climbs up the treacherous Swiss Eiger mountain to get his man – and the writers have to work hard to explain that one away. But first he has to find out which of the members of the mountain climbing team is the Russian killer he must target for sanction (assassination).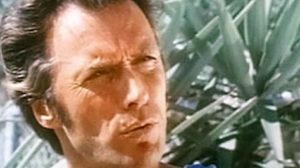 The Eiger Sanction at least has the virtue of affording pretty shots of mountains, and there is a diverting John Williams score. But the action is thick-ear Sixties-style spy stuff, flaccidly directed by Eastwood, with an unattractive gallery of repellent caricatures, including a shamefully stereotyped gay spy called Miles Mellough (played by Jack Cassidy). George Kennedy adds a bit of menacing character as Ben Bowman.
Adapted by Warren B Murphy, Hal Dresner and Rod Whitaker from the novel by Trevanian (aka ), it all seems too exploitative and cynical, which would be good in a spy movie, but here it is not in a good way.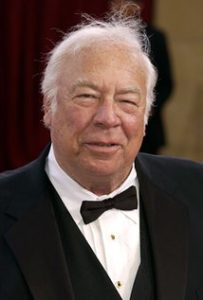 The venerable Oscar winner George Kennedy died on age 91.
© Derek Winnert 2016 Classic Movie Review 4112
Check out more reviews on http://derekwinnert