The East **** (2013, Brit Marling, Patricia Clarkson, Ellen Page, Alexander Skarsgård, Julia Ormond, Jason Ritter, Toby Kebbell) – Movie Review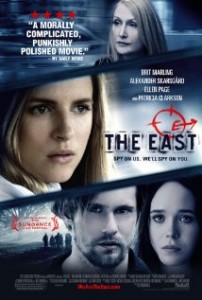 Rare and unusual, Zal Batmanglij's 2013 film The East is a particularly engrossing, suspenseful and intelligent corporate espionage thriller.
Brit Marling plays Sarah, a morally troubled agent for a private intelligence company who send her to infiltrate and take down a radical environmental terrorist collective executing covert attacks on major corporations.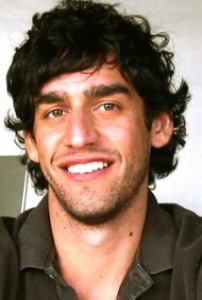 It's tensely and atmospherically directed by Zal Batmanglij, and provocatively written by him and Marling. They succeed in making a modern-day social anxiety thriller that's very nearly as good as their Seventies role models, The Parallax View and All the President's Men.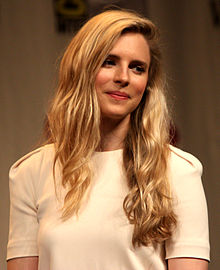 Marling is an involvingly intense star performer and there is strong acting all round from a distinguished ensemble. Alexander Skarsgård, Ellen Page, Patricia Clarkson, Julia Ormond, Jason Ritter and Toby Kebbell are in the excellent cast.
Above all, with so many films following predictable lines, it is exciting that you never know quite where The East is going or how it is going to end.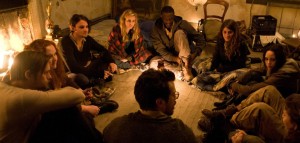 Shooting the $6.5 million budget film took place in late 2011 for 26 days in Shreveport, Louisiana. Production designer Alex DiGerlando converted and repainted green an alternative lifestyle club there into a house for the film.
In summer 2009, when Batmanglij and his friend Marling were broke, they hopped trains and hung out with anarchists, experiences of which are included in the film. Batmanglij directed and co-wrote the 2011 film Sound of My Voice, starring his co-author Marling.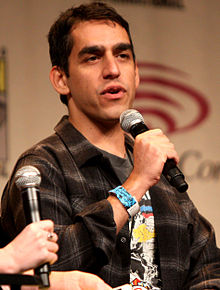 Batmanglij was born in France to Iranian parents, but grew up in grew up in Washington DC's Georgetown area. His younger brother Rostam is a member of the band Vampire Weekend. Both brothers are gay. Batmanglij says: 'It's awesome to be part of a gay family. Right now, my brother and I can focus on our work, our creative work, and our parents are part of that. These are our weddings. You have to let go of the fantasy or the projection of your life and accept the life that you are living communally.'
© Derek Winnert 2014 Movie Review
Link to Derek Winnert's home page for more film reviews: http://derekwinnert.com/