The Drowning Pool *** (1975, Paul Newman, Joanne Woodward, Melanie Griffith, Tony Franciosa, Murray Hamilton, Richard Jaeckel, Coral Browne) – Classic Movie Review 2935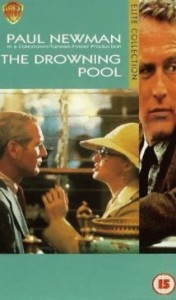 Director Stuart Rosenberg's 1975 mystery thriller stars Paul Newman, who reprises his role as Ross MacDonald's cynical private eye Lew Harper (Archer in the novels) in an acceptable sequel to his far superior 1966 hit Harper (aka The Moving Target).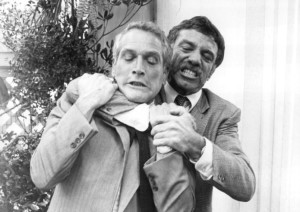 Nevertheless, The Drowning Pool is a smart whodunit, with some tense scenes and a fascinating cast on good form. However, the plotting is poor and director Rosenberg's pacing is slack in a movie that, even at a comfortable 108 minutes, is too long for the material. Three top screen-writers – Tracy Keenan Wynn, Lorenzo Semple Jr and Walter Hill – don't quite make it work in a smooth, polished way.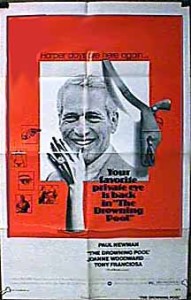 Joanne Woodward plays Iris, the New Orleans wife who calls in Harper (Newman) after her husband James (Richard Derr) gets a blackmail letter claiming that she has been unfaithful to him.
Gordon Willis's sleek Technicolor cinematography and Paul Sylbert's classy production designs are very evident assets in a generally extremely fine production.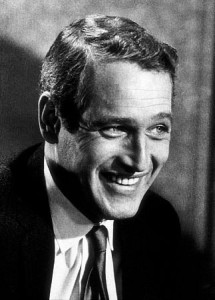 It is Melanie Griffith's début, playing Woodward's sexy daughter. It also stars Tony Franciosa, Murray Hamilton, Gail Strickland, Linda Haynes, Richard Jaeckel, Andy Robinson and Coral Browne.
Also in the cast are Paul Koslo, Joe Canutt, Helena Kallianiotes, Leigh French, Peter Dassinger, James Fontenot, Tommy McLain, Train Band, Martin Ahrens, Philippe Blenet, Jerome Greene and Cecil Elliott.
The film features Norman Gimbel and Charles Fox's song 'Killing Me Softly with His Song'.
Lorenzo Semple Jr and Gordon Willis both died in 2014.
http://derekwinnert.com/harper-1966-paul-newman-lauren-bacall-classic-movie-review-1302/
© Derek Winnert 2015 Classic Movie Review 2935
Check out more reviews on http://derekwinnert.com