The Doom Generation ***½ (1995, James Duval, Rose McGowan, Johnathon Schaech) – Classic Movie Review 1040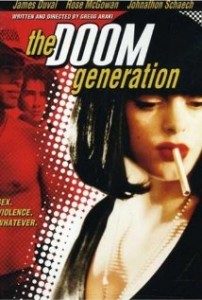 Gay cult director Gregg Araki's 1995 black comedy road movie is gleefully gross, violent and ultra-provocative. It stars Rose McGowan and James Duval as two troubled teenage lovers, Jordan White and Amy Blue, who link up with a handsome adolescent drifter, Xavier Red (Johnathon Schaech), and go on the run after a shooting. They set off on a sex- and trouble-filled journey through an America of psychos, experiencing a series of bizarre and violent adventures.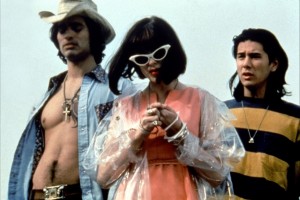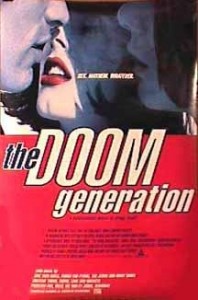 The controversial film motors on Araki's hard screenplay and imaginative direction and on the high-octane performances from the cast of expert up-and-comers.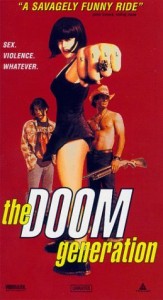 The Doom Generation is very much to taste, and you will need a strong stomach to appreciate it. But it is definitely clever and intelligent.
It is the second in Araki's Teenage Apocalypse Trilogy that starts with Totally F***ed Up (1994) and concludes with Nowhere (1997).
© Derek Winnert 2014 Classic Film Review 1040 derekwinnert.com