The Divine Woman (1928, Greta Garbo, Lars Hanson, Lowell Sherman) – Classic Movie Review 5332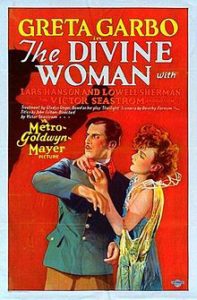 The divine woman just has to be Greta Garbo, who radiates allure in her fifth (silent) Hollywood role and first big star part as Marianne, a character obviously based on her fellow thespian, Sarah Bernhardt, with the plot loosely based on stories from her early life. Marianne is a poor French country girl who goes to Paris in the 1860s to become a theatre actress and has to choose between two men.
Sadly, The Divine Woman is on the American Film Institute's list of Lost Films. Apparently, only one nine-minute reel survives, screened on TCM and released on DVD with their collection of Garbo films, plus an additional 45-second excerpt. The Swedish Film Institute holds two, newly restored, fragments of this film in their archives and screened them on 27 February 2011. It is the only lost Garbo movie, apart from A Man's Man (1929), in which she and John Gilbert only make cameo appearances.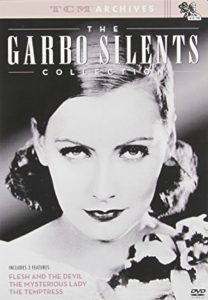 For The Divine Woman, MGM helped Garbo by bringing in two fellow Swedes, the director Victor Sjöström and co-star Lars Hanson as her love interest, a soldier about to leave for duty in the army. Lowell Sherman also co-stars as Herny Legrand, the wealthy middle-aged producer who establishes Marianne and Johnny Mack Brown plays a suitor.
Apparently, this 1928 silent was an interesting, good-looking and essential movie for film buffs and Garbo fans, but there was too much melodrama and too little reality in the ordinary yarn from Gladys Unger's play Starlight, which opened on Broadway at the Broadhurst Theater on 3 March 1925 and ran for 71 performances.
Also in the cast are Polly Moran, Dorothy Cumming, Cesare Gravina, Paulette Duval and Jean De Briac.
The nine-minute reel, which was discovered in 1993 at the Gosfilmofond film archive in Moscow, sees Marianne joined by Lucien, sharing last loving before he returns to the army.
© Derek Winnert 2017 Classic Movie Review 5332
Check out more reviews on http://derekwinnert.com