The Divergent Series: Allegiant ***½ (2016, Shailene Woodley, Theo James, Ansel Elgort, Jeff Daniels, Zoë Kravitz, Naomi Watts, Miles Teller, Bill Skarsgård, Jonny Weston, Maggie Q, Octavia Spencer) – Movie Review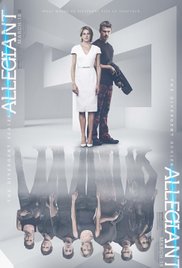 The third instalment of the blockbuster franchise shows the Divergent series getting better and better. With Veronica Roth's third series novel Allegiant split into two movies – the fourth franchise to do so, after Harry Potter, The Twilight Saga and The Hunger Games – there were worries that it might be a bit thin or lame with just the first half of the book to focus on.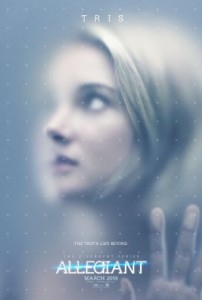 In the event, all's well. Very well! There's plenty of material for a busy, satisfying two-hour movie, and it more or less stands alone, too, without the usual cliffhanger ending in first parts of final movies. It doesn't just stop suddenly and say 'to be concluded in 2017' and that's good. However, there is just a subliminal little teaser of trouble ahead. Good stuff, lads! For this we have to thank the screen-writers Noah Oppenheim, Adam Cooper and Bill Collage, who have crafted an excellent screenplay that's just short of one or two memorable lines of dialogue that would make it perfect.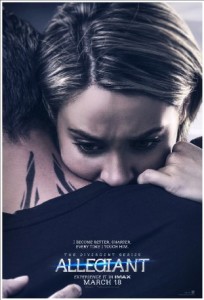 Without much ado, and certainly no recap which would help, the Divergent Series sets off briskly once more as Allegiant takes the pure Tris (Shailene Woodley) and the tainted Four (Theo James) into a new dangerous world, when they have to escape beyond the wall enclosing Chicago.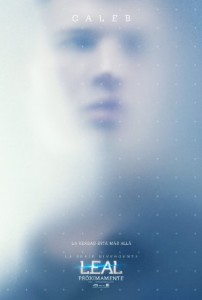 And so they leave the only city and family they have known, and arrive at a mysterious place run by an old smoothie called David (Jeff Daniels) in a sleek futuristic penthouse reached by a private plane. Somehow, you just know he's up to something. But what? He picks Tris out to help him in his plans, ditching Four, who tries to warn Tris about dastardly David but she persists in what he calls the mistake she's making. Who's right? It can't be the man, can it?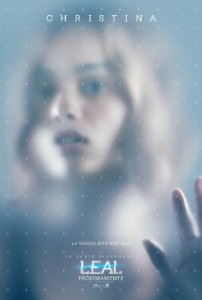 The film plays a game of who can you trust? throughout, as old foes become new allies and vice versa. Some of the switching sides lacks proper motivation, but who cares?, it makes for riveting viewing. As before, Ms Roth takes the ruthless steps of killing off some main characters, whose sudden deaths will disappoint their fans as much as the poor actors playing them.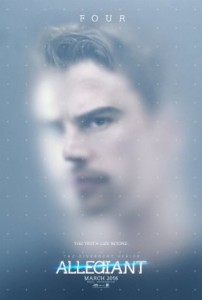 Director Robert Schwentke (known for RED, The Time Traveler's Wife and Flightplan) is back at the helm after his success with part two, bringing even more Germanic efficiency to the movie than before, turning in another relentlessly efficient and seamless movie. Happily, it's lost the compact, set-bound, CGI-overload look of last time. It looks smarter, costlier and more credible, with astounding production designs by Alec Hammond. Maybe some technical Oscars could be possible this time.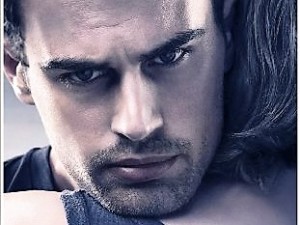 I love how intense, robust and dynamic he makes the film. It plays like one long chase, interspersed with one ruthless battle after another, driven along with astounding visuals courtesy Florian Ballhaus's marvellously inventive cinematography and CGI effects – all set to a pounding score by Joseph Trapanese. When it pauses for a bit of chitty, chit chat as Kung Fu Panda would say, it's in the hands of first-class actors. Woodley underplays firmly and intensely, while James is given lots and lots to do, promoted from eye candy to action hero. It starts to become a bit of a running joke that they are about to snog when someone turns up to interrupt or James says, sorry we have to be going.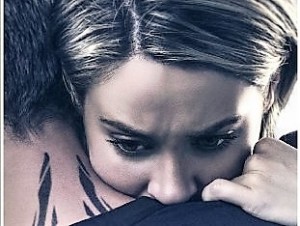 Ansel Elgort as Tris's brother Caleb is promoted from just looking sulky to actually having something to do, a real actor with a proper role in the drama. Commendably, Jeff Daniels has a real lot to do, so much that you expect Mr Roth to kill him off at any moment. What a good actor he is!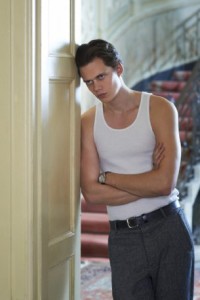 Miles Teller gets the few funny lines again which helps him in playing such a shifty stereotype, Naomi Watts enjoys having a lot to do as Four's mom, Evelyn, though it's hard to accept her as James's mom, she really doesn't look old enough, and Bill Skarsgård (son of Stellan) has a chance to make a quirky impression as guard Mattthew. Zoë Kravitz, Maggie Q and Jonny Weston are in there too, vainly looking for something to do that would make them remarkable. Octavia Spencer, though, makes her mark as opposition leader Johanna.
That's it then till a planned June 2017 release when a whole lot will be expected of the big finale. However, Allegiant's weak box office performance has now caused Lionsagte to rethink and wrap up its Divergent Series with a TV movie and a TV spinoff series.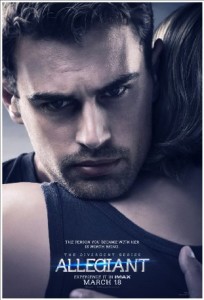 Random facts department: This is the first time in the series audiences will see Four as a child. Audiences will see Natalie Prior as a young girl in the movie. Tris's hair is now longer again, at chin length, true to the book, after her scary short cut in Insurgent.The movie's tag line is 'Break the boundaries of your world'.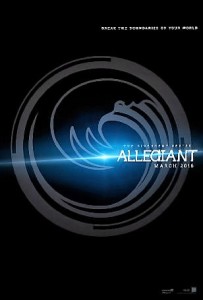 Filming was completed on 22 August 2015. Every faction has a serum. Dauntless for Fear, Candor for the truth, Amity for peace, Erudite for death, and Abnegation to reset memory. Writing credits in early promotional material included Stephen Chbosky.
http://derekwinnert.com/insurgent-2015-shailene-woodley-theo-james-ansel-elgort-jai-courtney-miles-teller-kate-winslet-naomi-watts-movie-review/
http://derekwinnert.com/divergent-film-review/
© Derek Winnert 2016 Movie Review
Link to Derek Winnert's home page for more reviews: http://derekwinnert.com/