The Dish ***½ (2000, Sam Neill, Billy Mitchell, Roz Hammond, Patrick Warburton) – Classic Movie Review 4921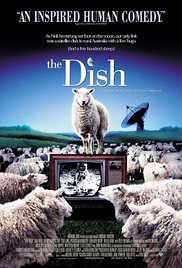 'Not so long ago, in a country quite far away… The Dish, Houston's other problem.' It is July 1969 and, while the world watches Neil Armstrong and the first Apollo landing on the Moon, the TV pictures depend on a satellite dish operated by a handful of odd-ball bumbling boffins in an Australian small town.
Sam Neill leads the boffin crew as Cliff Buxton in co-writer/ director Rob Sitch's affectionate and quirky, if mild, 2000 feel-good comedy that puts an Ealing Studios-style spin across a true story and at the time was the all-time Aussie top box-office attraction.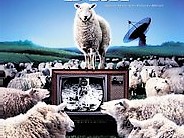 Also in the cast are Kevin Harrington, Patrick Warburton, Genevieve Mooy, Tayler Kane, Bille Brown, Roy Billing, Andrew S Gilbert, Lenka Kripac, Matthew Moore, Eliza Szonert, John McMartin, Carl Snell, Billy Mitchell, Roz [Rosalind] Hammond and Charles 'Bud' Tingwell.
The crowd-pleasing film is conceived and written by Santo Cilauro, Tom Gleisner, Jane Kennedy and Rob Sitch.
© Derek Winnert 2017 Classic Movie Review 4921
Check out more reviews on http://derekwinnert.com