The Dilemma ** (2011, Vince Vaughn, Kevin James, Winona Ryder, Jennifer Connelly, Channing Tatum, Queen Latifah, Chelcie Ross, Amy Morton) – Classic Movie Review 4614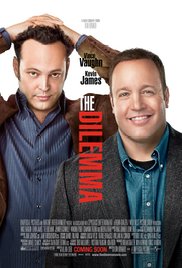 Confirmed bachelor Ronny (Vince Vaughn) has a best friend in his old college buddy Nick (Kevin James), now his happily married business partner in an auto design firm.
But then Ronny finds that Nick's wife Geneva (Winona Ryder) is having an affair with a stud called Zip. The Dilemma is: should Vaughn's Ronny tell James's Nick.
Not sure whether it wants to be a comedy or a drama, the movie ends up being neither and takes a massively long time about it, too (it runs 111 minutes). It is all about the two men – and they are real boring here.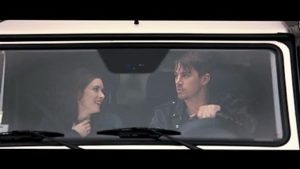 Ryder has a rotten part as an unsympathetic shrew of a witch, a too-thin-looking Jennifer Connelly is wasted as Vaughn's long-time girlfriend Beth and Channing Tatum is an embarrassment in a side role as the other man, while director Ron Howard seems to have no idea how to ignite the fun or the drama.
The few laughs stop very early on but it is a major surprise that the film should end up being so mean-spirited, leaving a very sour taste in the mouth. Of course the other Dilemma is whether or not to be bothered seeing the movie. Writer Allan Loeb is to blame for a lot of the film's troubles.
Rance Howard and Clint Howard are also among the cast.
Ron Howard's 2016 Inferno earned only $15 million at its opening weekend box office in October 2016, a fraction of the $46.2 million for Angels & Demons (2009) and The Da Vinci Code's $77.1 million back in 2006.
© Derek Winnert 2016 Classic Movie Review 4614
Check out more reviews on http://derekwinnert.com