The Detective *** (1968, Frank Sinatra, Lee Remick, Jacqueline Bisset, Ralph Meeker, Jack Klugman) – Classic Movie Review 3998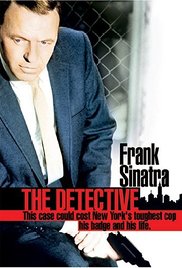 Director Gordon M Douglas's third thriller in row with Frank Sinatra after Tony Rome and Lady in Cement finds Sinatra giving an arresting performance as troubled New York City cop Detective Joe Leland. But the slim difference this time is that the detective that Sinatra plays is a policeman not a private eye, so it's a cop movie, not a private eye thriller.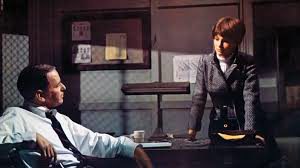 The story has Leland booking a man called Felix (Tony Musante), who is forced to 'confess' to the mutilation and murder of a weathy gay man named Teddy Leikman (James Inman) and is then executed. But Leland (Sinatra), disturbed by his wife (Lee Remick)'s delicate mental condition, later suspects that the man Felix (Musante) is innocent and that there is a web of corruption sweeping through the police force.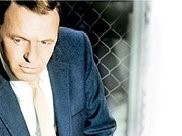 Douglas's tense, exciting and unusual 1968 crime drama is quite nasty and explicit for its time, with strong, quirky acting, pungent dialogue and ruthlessly efficient direction. The film's dodgy treatment of gays is now very offensive, leaving a bad taste in the mouth, accurately reflecting the unenlightened side of its oppressive era. The sour picture of the brutal, corrupt city cops is realistic but not very attractive.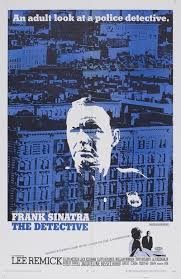 The true-for-once advertising boasted that 'Roderick Thorp's giant novel comes on like a powerhouse', and that is pretty much what happens in the movie . Talented Abby Mann writes the screenplay, based on Roderick Thorp's novel.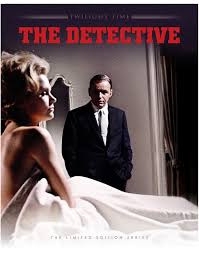 Also in a remarkable cast are Jacqueline Bisset as Norma MacIver, Ralph Meeker, Jack Klugman, Horace McMahon, William Windom, Al Freeman Jr, Robert Duvall, Lloyd Bochner, Sugar Ray Robinson, Pat Henry, Patrick McVey, Dixie Marquis, Renée Taylor, Tom Atkins, James Dukas, Earl Montgomery, George Plimpton and Don Fellows. Bette Midler allegedly appears as a girl at party.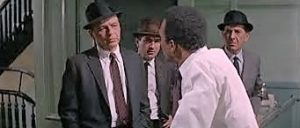 Thorp wrote a Joe Leland sequel called Nothing Lasts Forever, which was filmed much changed 20 years later as Die Hard (1988). Because of a clause in Sinatra's contract, he was the first to be offered Bruce Willis's John McClane role, though he was 73.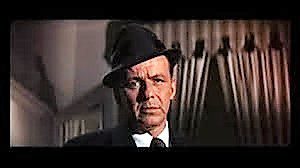 Sinatra was supposed to co-star with his wife Mia Farrow but her film Rosemary's Baby (1968) was running late so she refused. An angry Sinatra made the film with Bisset instead and served Farrow divorce papers on the Rosemary's Baby set.
© Derek Winnert 2016 Classic Movie Review 3998
Check out more reviews on http://derekwinnert.com