The Deadly Mantis * (1957, Craig Stevens, Alix Talton, William Hopper) – Classic Movie Review 3918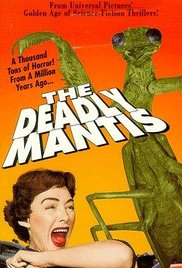 Director Nathan Juran's amusingly feeble 1957 Universal-International sci-fi horror film monster movie stars Craig Stevens as Colonel Joe Parkman, Alix Talton as Marge Blaine, and William Hopper as Dr Nedrick Jackson.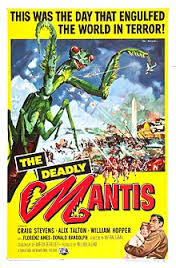 Yes, it's a monster insect woken up by an earthquake at the North Pole. In time-honoured fashion, the Deadly Giant Incredible Praying Mantis flies south (never east etc) down America's eastern seaboard till the final showdown in New York's Hudson River tunnel. Scientist Dr Ned Jackson (Hopper), military man Colonel Joe Parkman (Stevens) and reporter Marge Blaine (Talton) are almost too busy in a love triangle to worry about the monster.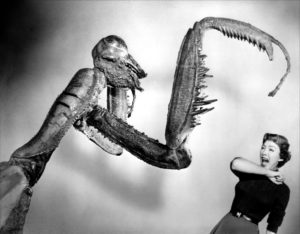 Juran's black and white monster movie is pretty deadly sci-fi stuff, feebly made and weakly acted, with creaky special effects and an even creakier screenplay by Martin Berkeley (story by William Alland).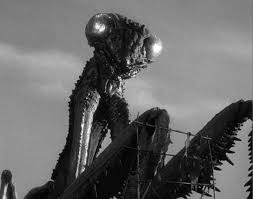 Also in the cast are Donald Randolph, Pat Conway, Florenz Ames, Paul Smith, Phil Harvey, Paul Campbell, Jack Mather, Floyd Simmons, Helen Jay, William Anders, Jess Kirkpatrick, James Lampher, George Lynn, David McMahon, Edward McNally, Madelon Mitchell, Ernesto Morelli, Dick Paxton, Harry Tyler and Sigurd Nilssen.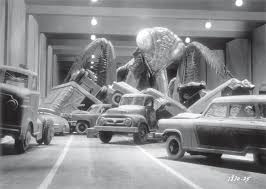 Gossip queen Hedda Hopper opined: 'These fellows have been mighty successful with this type film. The kids love 'em.' That means, she didn't like this type film but they made money.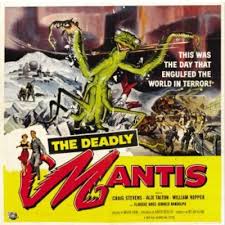 Alix Talton (1920–1992) also played in Hitchcock's The Man Who Knew Too Much (1956).
© Derek Winnert 2016 Classic Movie Review 3918
Check out more reviews on http://derekwinnert.com