The Da Vinci Code *** (2006, Tom Hanks, Audrey Tautou, Jean Reno, Ian McKellen, Jean Reno, Paul Bettany, Alfred Molina) – Classic Movie Review 4843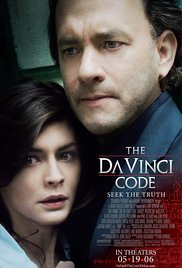 A modest start to a moderate franchise as Tom Hanks tackles a role he's not really suited to as symbology Professor Robert Langdon, who is summoned to The Louvre in Paris after a body has been found dead. Langdon links up with Sophie Neveu (Audrey Tautou) as he tries to unravel an ancient code and uncover the greatest mystery of all time. Hanks and Tautou are likeable and friendly presences, and keep their performances on the rails and the film on track, though they don't share much chemistry or raise too many sparks.
Ian McKellen co-stars as Sir Leigh Teabing, and he's campy and quite fun, Jean Reno plays Captain Bezu Fache, Paul Bettany is the chilling albino killer Silas, the classiest thing in the movie, Alfred Molina is Bishop Manuel Aringarosa (that's Red Herring to you) and Jürgen Prochnow plays Andre Vernet. None of these good actors are at their best, but they do help proceedings none the less.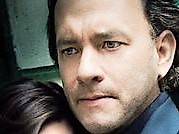 Akiva Goldsman makes a reasonable if not brilliant job of adapting the Dan Brown best-selling novel for screenplay. Goldsman can't disguise that it gets very silly by the end. Director Ron Howard's achievement is the same: reasonable if not brilliant. the production is impressive but over-blown. It cost an awful lot at $125 million. Something more modest and realistic, even film noir style, would have helped to produce a better movie.
It was a hit, taking $217 million in the US.
It is a long movie at xtended Cut.
Angels & Demons (2009) and Inferno (2016) followed.
© Derek Winnert 2017 Classic Movie Review 4843
Check out more reviews on http://derekwinnert.com